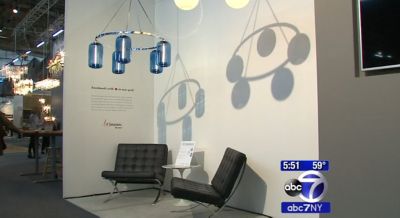 ABC 7 News New York was on the scene of the Architectural Digest Design Show this past weekend. Margaret Russell, Editor-in-Chief of Architectural Digest, took a few moments to speak to reporter Lauren Glassberg as they walked around the show.
Blue is very on trend this year. "Blue is a color that's classic but somehow always manages to look fresh. It's really hard to go wrong with blue," Russell said.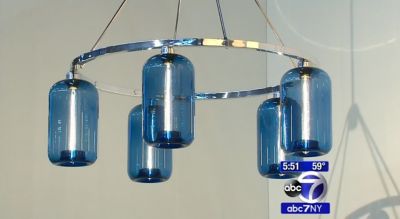 The camera scans the show eying blue furniture, appliances and textiles, and then stops on our Pod Modern Chandelier in Sapphire glass!
You can watch the whole segment below and catch the Niche booth and our modern glass chandeliers at the 1:15 mark.