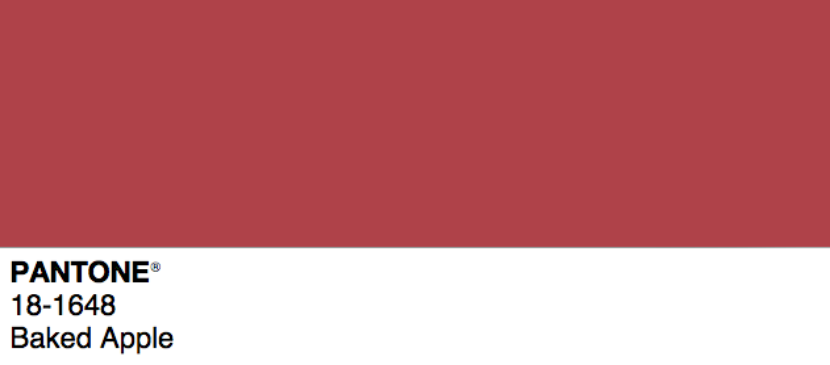 Perfectly aligned with autumn and the season's cuisine, Pantone's color of the day for November 12th is Baked Apple! Pantone "Colorstrologist" Michele Bernhardt describes Baked Apple as "determined, alluring, and interesting." While our products are certainly "baked" hot and fresh everyday in our factory, here at Niche we're making pendants, not pies. We call this signature glass Crimson!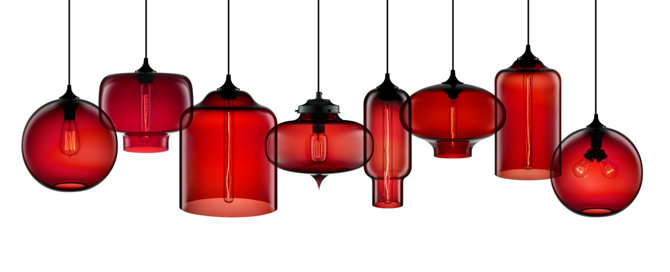 The deep red of this transparent glass is a designer's seduction! Rich saturated color is both eerily captivating yet playfully enchanting. For a splash of colorful restaurant mood lighting, carefully match Crimson pendants with a red accent wall over a counter or bar.
Dare to be different! Add a burst of Crimson to an otherwise neutral-toned room. This modern kitchen relies on a dramatic hue to draw attention to the gathering space.