It is our pleasure to introduce the latest addition to Niche's hand-blown lighting line: the Encalmo Series. Created by implementing the Venetian technique of fusing two separate entities of glass into one single piece, the Encalmo Grand and Petite celebrates inspired, sensual design. These complementary sizes look stunning when paired together, but also demand attention on their own.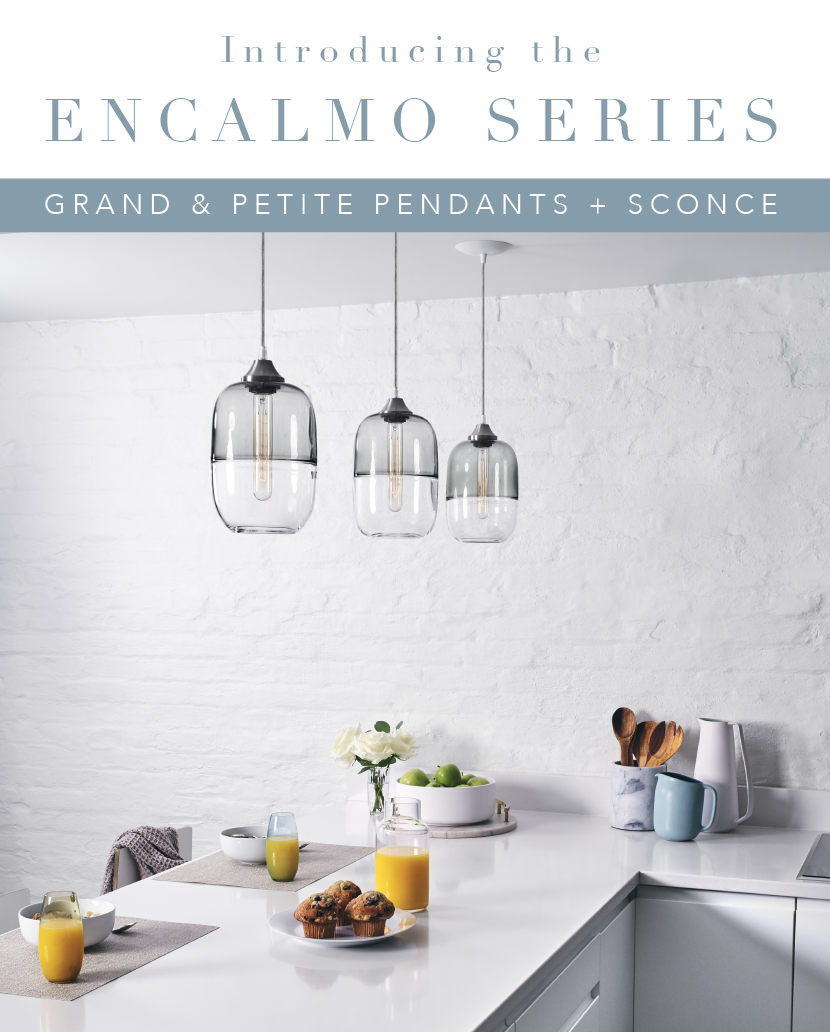 The Encalmo Grand is available as a pendant or a sconce in our classic Gray-Crystal class color combination. The Encalmo Sconce casts beautiful shadows of light on a wall from a high-quality Polished Nickel or Satin Brass mount. No matter how you choose to display your Encalmo silhouette, you can trust that they are made by hand with love and precision in our state-of-the-art Hot Shop.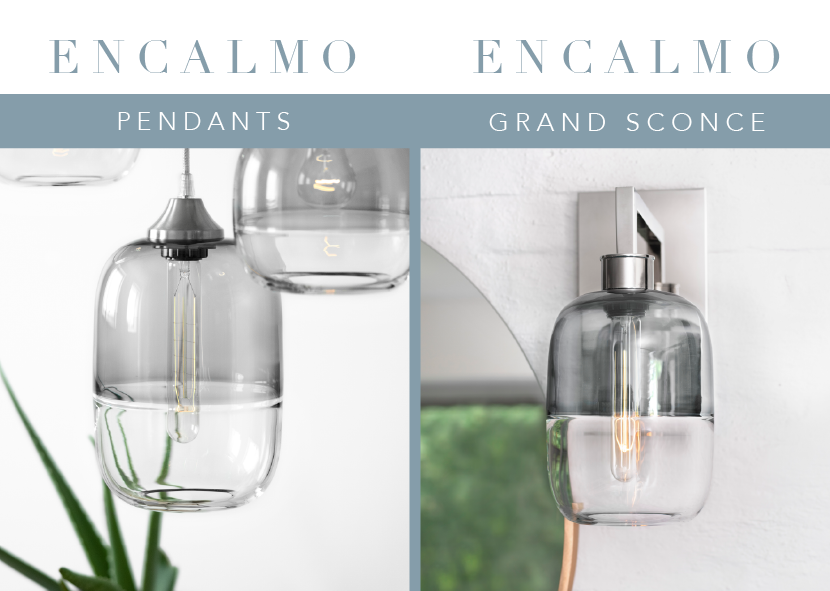 Get the inspirational Encalmo Product Guide for more pendant specifications and installation ideas. With it, you will receive the tear sheet and CAD Models to help you design your next space.