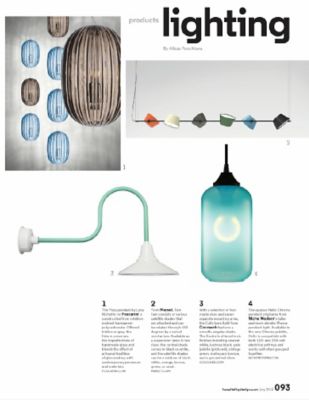 A recent issue of Hospitality Design Magazine compiled a modern lighting spread featuring our newest, compact and colorful addition, the Helio pendant light!
Hospitality Design writes:
The opaque Helio Chroma pendant originates from Niche Modern's taller and more slender Pharos pendant light. Available in the new Chroma palette, Helio is compatible with both 120 and 240-volt electrical settings and works well when grouped together.
Above is the Helio pendant light in our new Cielo glass. Make sure you check out all the fantastic colors Helio has to offer!