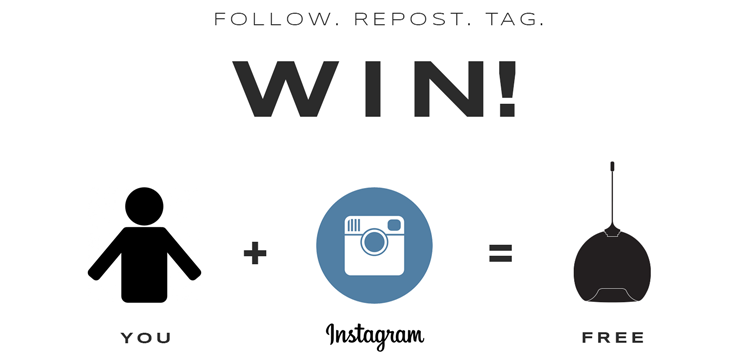 This year we are celebrating our 11th Anniversary. To mark the occasion we are giving away one of our New York made pendants to one lucky Instagram Follower. All you have to do to enter is follow @nichemodern on Instagram, repost any one of our "win" images and tag it with @nichemodern and #iheartniche. The contest begins on Sunday, January 11. Don't forget to check your Instagram feed to enter! We'll announce the winner on January 19, 2015.
Step one is easy! Open your Instagram app and follow @nichemodern. If you're not on Instagram, search for and download the free app to your mobile phone or tablet. Setting up your account is a breeze!
Now that you are following @nichemodern on Instagram you'll see images like the one shown above in our feed on a daily basis. Take a screen shot of our image and repost the photo to your Instagram feed.
Be sure to use #iheartniche in your caption and tag @nichemodern in your image. You'll have one full week to enter. Don't miss out on your chance to win your very own Niche pendant! Need more info? Read the full description of rules and restrictions for this giveaway.