Maletz Design is a Brooklyn-based design studio focusing on creating interiors for living, working, learning and playing. This renovated townhouse was designed to take advantage of the bright exposure to sunlight. The stark white cabinets and walls bounce light off the glossy finish of the subway tiles and matte countertops, while the dark base cabinets ground the space with rich contrast.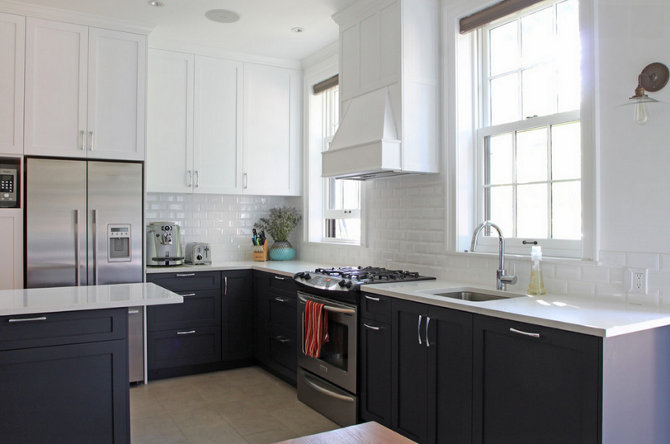 The rear end of the townhouse was expanded into a kitchen with a back door to the deck, furthering the idea of bringing the outside light inside. The transition between the kitchen and deck also exemplifies a wider range of communal family space in a small New York City home.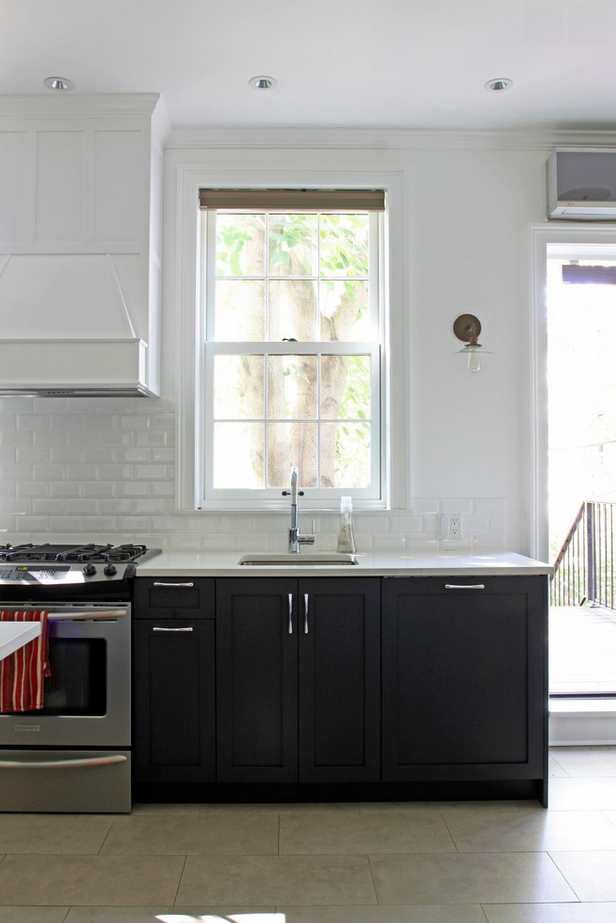 The neutral blacks and whites of the kitchen are broken up with a powerful burst of blue in the diner-style benches. This unique eat-in corner shelters a solo Niche Minaret Pendant in Crystal, a classic centerpiece and gratifying facet of this kitchen's open-air design.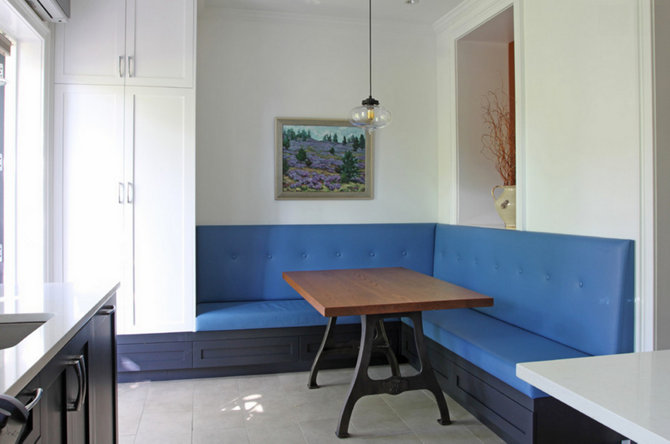 Take a peek at more projects from Maletz Design and browse our Minaret Pendants here!