This year our Fall Factory Sale lands on Beacon's Second Saturday Event! On this day every month, restaurants, shops, galleries, and local businesses stay open late to accommodate the crowd. Never been to Beacon? Well, you're going to get hungry when you see the bounty it has to offer! Here's a rundown of some our favorite restaurants, coffee shops, and bars for you to sample when you're in town. Get snacking!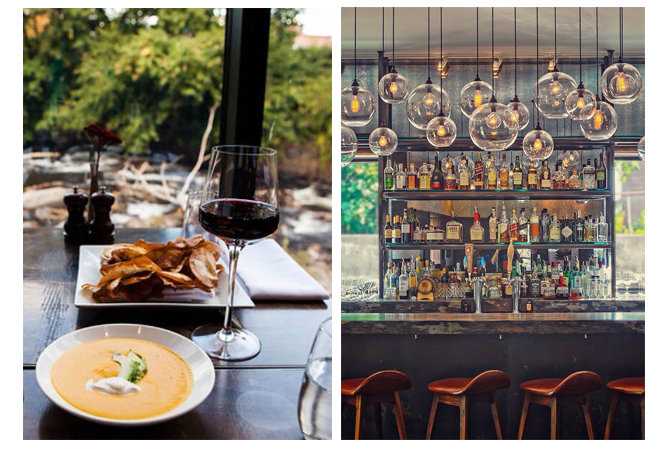 Located in 150 year-old structures that once housed a textile mill and a machine shop that manufactured the first lawnmowers in the U.S., The Roundhouse at Beacon Falls transforms these old factory buildings into one of Hudson Valley Magazine's best new restaurants of 2013. Situated along the Fishkill Creek, the waterfalls and bustling estuary provide delightful views both inside the dining hall and outside on the patio. The thoughtfully designed interior features contributions from local artisans, including a collection of pendants from Niche! The fare? Steaks and seafoods (even octopus!), unique game birds, soups, salad, and other dishes such as macaroni and cheese and risotto.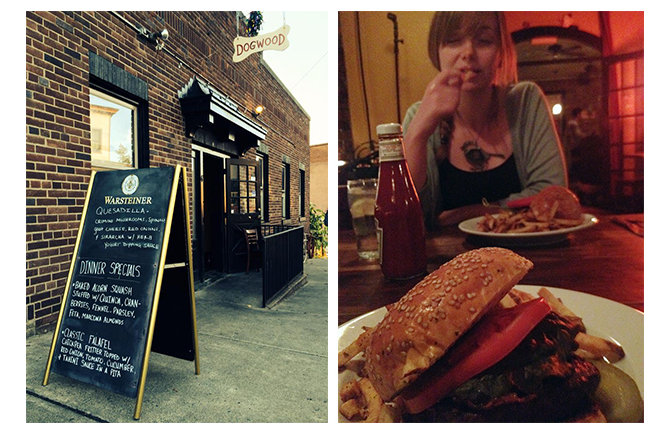 2. Dogwood 47 East Main Street
Established in 2012, Dogwood Bar & Restaurant provides a rustic yet retro social atmosphere and a familiar escape from the day-to-day routine. Offering 16 beers on tap and live music, Dogwood is a welcoming environment for all newcomers to the Hudson Valley. The draft beer menu is meticulously chosen and regularly updated to reflect the very best in quality, seasonal and even local brewery options. Here you'll find eclectic American pub and comfort food such as burgers (meat and veggie), North Carolina pulled pork, roast beef, fries, wings, soups and salads. Oh, and they proudly source local ingredients!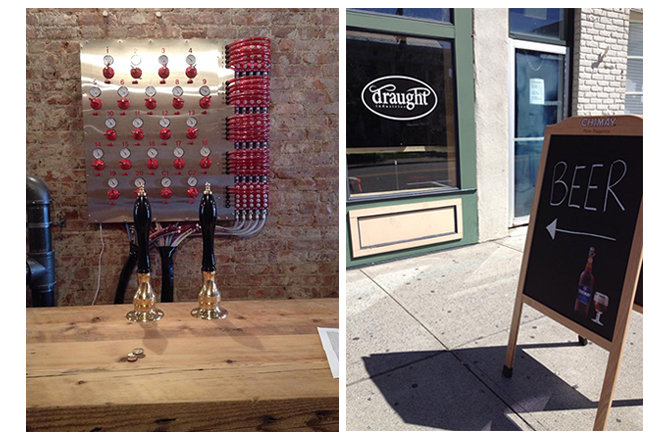 Downtown Beacon welcomes a rookie to the Main Street roster, Draught Industries! Opened in September 2014, the quaint, compact bar says, "some people collect art, we drink it", which makes sense as they boast 20 rotating draughts and are the proud owners of a Flux Capacitor, a creation which helps to serve beer at correct carbonation levels. Recently Draught added oysters as an hors d'oeuvre to their bar, but if you're looking to have a brew...or two...or three...head on over!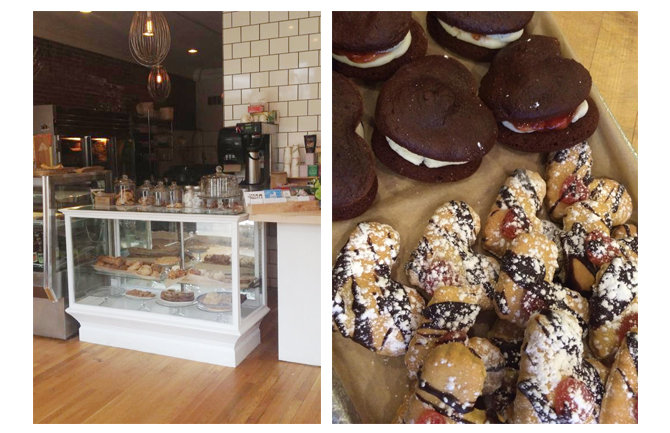 Cafe and bake shop, Ella's Bellas, believes that indulgence should hold no restrictions and you will become a firm believer in that mantra as you are greeted at the door with dozens of choices in their glass case of baked goods. Specializing in gluten-free items and even vegan options too, Ella's has everything for your sweet tooth! Cookies, brownies, muffins, croissants, biscotti, cupcakes, whoopie pies...you name it! The sweet treats are that much tastier because they're made with local ingredients and lots of love. You'll find hot and cold coffee drinks, fresh-made lemonade (add blueberries too!), soups, sandwiches, quiche, and more for breakfast, lunch, and dinner! And every meal in between, with say, a cocktail too? Absolutely!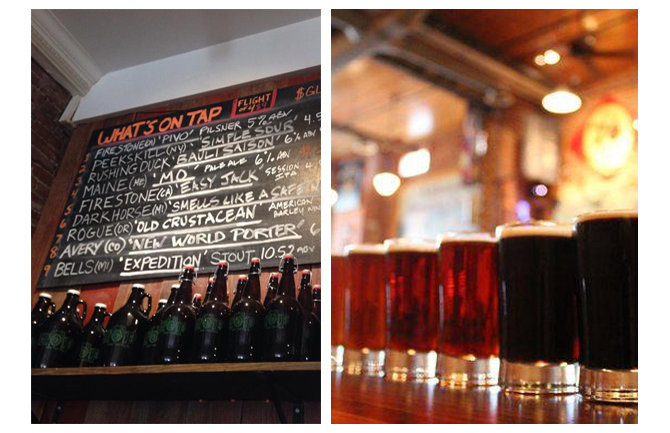 5. The Hop 554 Main Street
Craft beer AND artisanal fare? You're sure to have a hoppin' good time at The Hop when they host their Grand Re-Opening at their new location on Second Saturday! Not just a bar, The Hop takes pride in providing a full retail selection of incredible beer from all over the world. While they will still be offering tastings, the new location will now extend a full restaurant menu for that hungry stomach!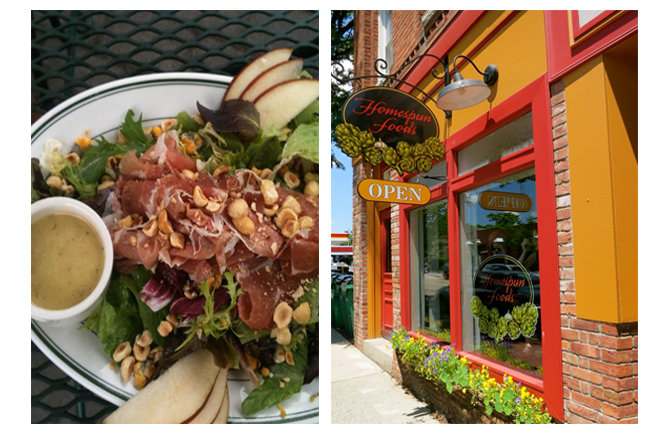 From the moment you walk through the door, Homespun Foods will have you feeling right at home! Everything on their menu is fresh and homemade from hearty sandwiches to creative salads, hot soups and generous platters. In addition to your full meal, you can also grab dessert, coffee, local microbrews, and wine. You can choose to dine inside or outside on their floral-filled patio. If you happen to make a trip to the nearby art museum, Dia:Beacon, Homespun Foods also operates the museum cafe!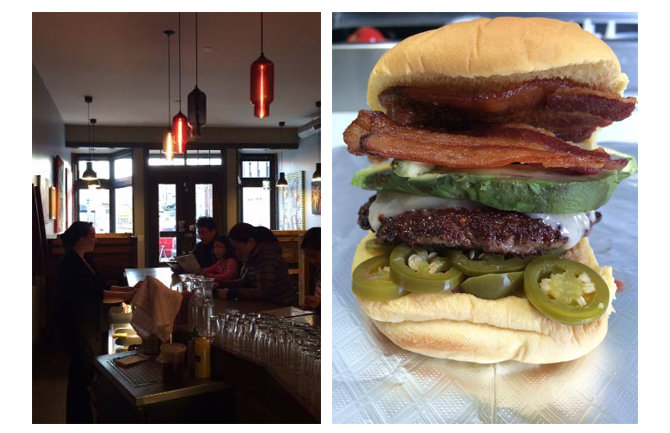 Hudson Valley Magazine voted Poppy's "Best Burger" in 2013 and owner Chef Poppy was a champion on the Food Network's Chopped, so you're sure to pick a winning meal at Poppy's Burgers and Fries! Staying true to the Hudson Valley cuisine standard, Poppy's beef is 100% local, grass fed, and humanely raised. Don't eat meat? No problem! Veggie burgers are served here as well. Choose from a variety of mouth-watering toppings such as onions, jalapeños, bacon, and fried eggs to turn your plain burger into a powerhouse burger! Poppy's packs some powerhouse Niche Pharos Pendants, too!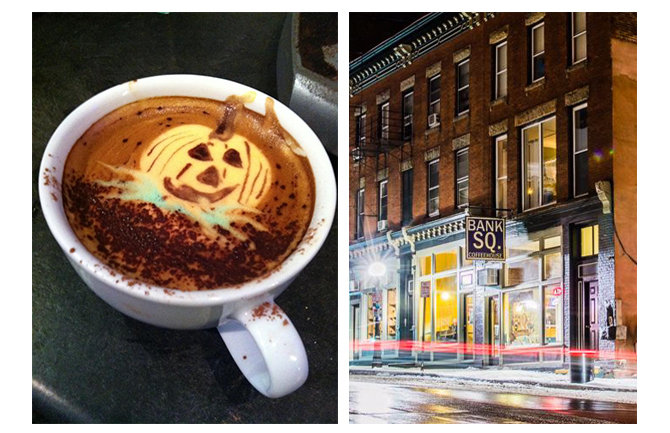 Bank Square Coffeehouse is truly a cornerstone of Beacon! After heading up the drive from the Metro North Railroad station or coming from the Newburgh-Beacon Bridge, Bank Square is right there to greet you on the corner of Main Street and Route 9D. This quaint coffee shop proudly serves beans from Coffee Labs Roasters in Tarrytown, Hudson Valley Fresh milk, a variety of baked goods from local bakeries, and the region's finest craft beer. The shop provides plenty of couches to sit with your laptop or lounge around with pals at an open mic night. Also, the Bank Square staff are proud connoisseurs of amazing latte art!
Team Niche leaves you with one question, "are you hungry yet?" Be sure to visit some of our friends before and after Niche's Factory Sale on Saturday, November 8th!