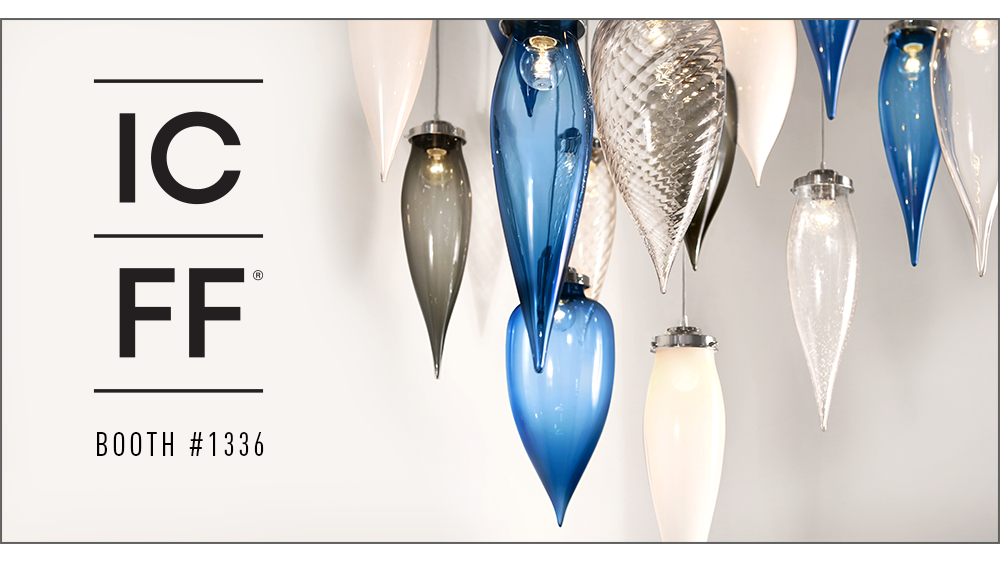 Our new Pointelle pendant is ready for its close-up at ICFF this weekend! Available in two gorgeous styles, Grand and Petite, these newest editions to our pendant family really shine when combined in a cluster. No matter which one you choose, each Pointelle pendant is delicately hand-blown and pulled with care, in New York.
Both the Pointelle Grand and Petite are available in Niche's signature transparent glass colors as well as two new versions of our Crystal glass! The delightful twisting of our Optique and Torrent styles diffract and diffuse light from every direction, truly standing out from the crowd.
Come visit Team Niche at ICFF, Booth 1336, and be sure to take in the Pointelle pendant this Saturday, May 16th through Tuesday, May 19th. More than 700 exhibitors in architecture and fine interior design are ready to show 32,000 visitors from all across the globe what's hot and what they got!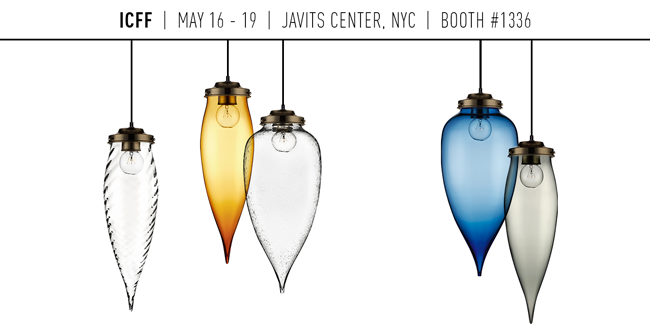 The Javits Center is located at 11th Avenue and 38th Street in New York City.
Trade | Saturday - Sunday, May 16-17, 10am - 5pm | Monday, May 18, 10am - 6pm
Trade and General Public | Tuesday, May 19, 10am - 4pm