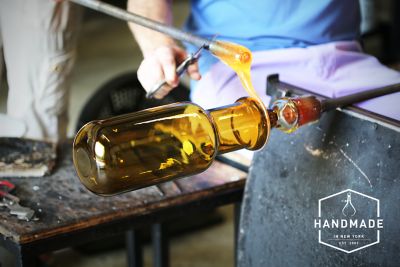 Every Niche product is handmade with love and care in New York. We have been making our glass products by hand for 12 years and wouldn't have it any other way! In honor of our 12th Anniversary this month, we're giving away a Matte Black Pack-4 Chandelier with Helio or Pharos glass to ONE lucky winner! Participating is easy - all you have to do is sign up on our website by January 24th to be automatically enrolled in the drawing. The winner will be drawn on Monday, January 25th. Good luck!
But that's not all! By signing up for the modern chandelier giveaway, you will also receive an exclusive coupon code for 20% off select pendant styles! Hurry, this offer is only valid from now through Sunday, January 24th.
We wouldn't be where we are today without our loyal clients after all these years, so these are our gifts to you. Thank you for supporting our handmade glass products today and every day!