Meet Zach, one of our Product Developers at Niche! Zach went to Philadelphia University and studied Industrial Design in the School of Textiles and Design. After graduating, he moved to New York in hopes of finding a job in his field. We're glad he found Niche! Read his employee spotlight to learn more about his role at Niche and what he enjoys doing outside of work.
What drew you to Niche?
Originally, I found the job through a list of companies/industries in the area; I was drawn to the company for the opportunity to work in a glass-blowing studio and at the time there were positions open.

What is your role at Niche and what does your day to day routine consist of?
I work in Product Development. When I'm not working on a new design concepts, I'm prototyping new products or looking at new trends and opportunities on the market. I am also responsible for designing and fabricating the molds that our glassblowers use during production. Our wooden molds are cut in-house on a Shopbot CNC, which I've really enjoyed getting to work with.
Meet Zach's Goats: Iola, Charlie & Bean!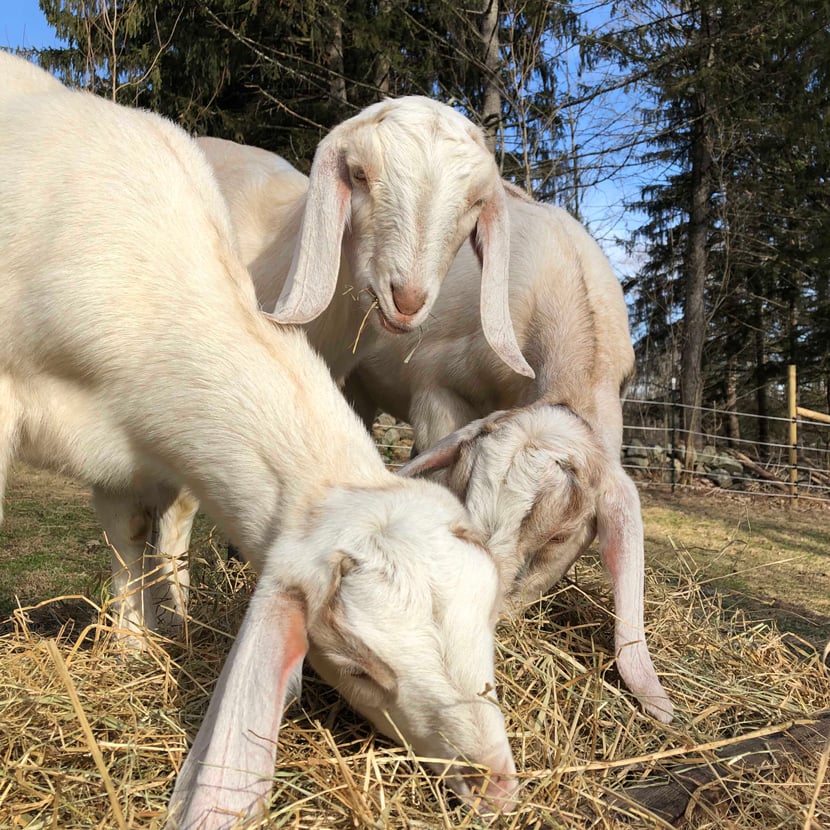 What do you feel is the most important quality as a business in the design community?
Originality.

What do you enjoy doing in your free time?
I love spending time with my girlfriend, Kayla and my dog, Poppy. I also enjoy being outside and taking care of the horses and goats on my farm.
What is your favorite Niche pendant shape and color combination?
The Encalmo Grand in Gray and Crystal glass. It was one of the first pendants I worked on prototyping at Niche. The Encalmo Petite is awesome too, but I was told to pick just one (haha)!