Meet Dani, one of Niche's newest additions to the Hot Shop team. Read her employee spotlight to learn more about her role at Niche and what she enjoys doing in her spare time.
What drew you to Niche?

I was excited for the unique opportunity to work with glass and make a living in the art world. Niche's professionally hip, modern aesthetic drew me in immediately.

As one of the members of the Hot Shop team at Niche, what does your day-to-day look like?

My day-to-day role in the Hot Shop is to squat down the color bar and prepare it for the overlay process. We do this to achieve the beautiful glass colors unique to each light. Deep reds and plums are my personal favorite. I also work the mold pit during the shaping process.

Tell us a little about your background in the arts. What made you pursue that path?

I've always gravitated towards the arts and found myself centered (no pun intended) around ceramics. I've worked with clay since high school and into college, but always wanted to learn as many mediums as I could. Glass-blowing is not the most accessible art form to take up, so this job opportunity was an awesome way for me to learn a sought after skill. The adrenaline rush and slightly dangerous physical hurdles that all glass-blowers know makes it super enticing.

What do you feel is the most important quality as a business in the design community?

Specifically for the design community, I believe a business needs to be as forward thinking as possible. Understanding and evolving with the sociological trends and changes our culture strives for is imperative for the growth of any business, but especially for a design based one.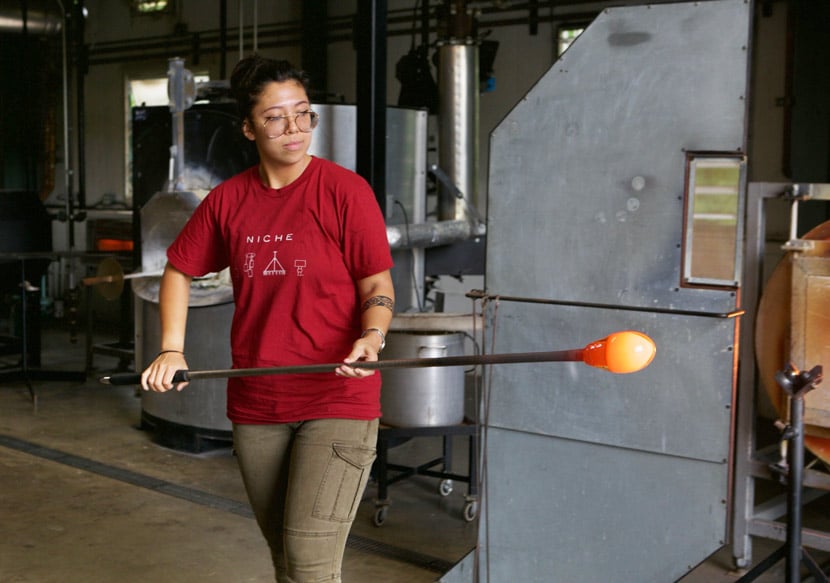 What is your favorite spot in the Hudson Valley?

My favorite spot in the Hudson Valley is Sandy Beach toward Cold Spring.

What do you enjoy doing in your free time?

In my free time, I'm ideally throwing some clay on the wheel while listening to true crime podcasts and learning about strange historical facts. Or dancing to something with a good beat.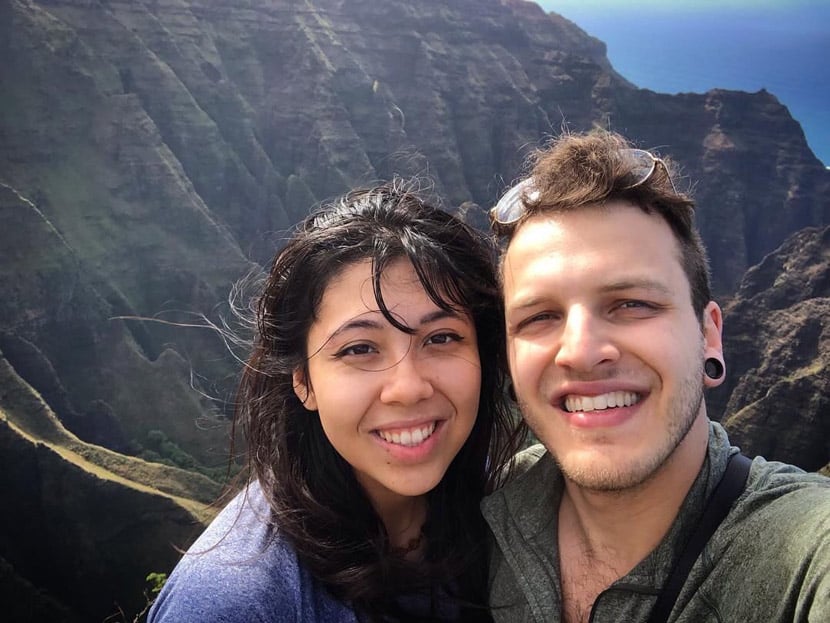 What is your favorite Niche pendant shape and color combination? Why? Is your favorite Niche design also your favorite to make? Why?

My favorite pendant light would be the Plum Minaret because it has an elegant and gothic look. When it comes to the process, the Pod pendant is my favorite, because they have a clean look and are more difficult to make. The skill level for creating the tuck alone is mind blowing.

What elements and objects in the design world inspire you the most?

The challenge and determination creators face is ultimately the most inspiring element for me. It's hard to know where the road you choose will take you, and accepting that is part of the personal growth each individual works through. I respect the ambitiousness of those who take the path less traveled. Life's a gamble either way, might as well make it fun.