Meet Astrid, one of Niche's newest additions to the Hot Shop team. Read her employee spotlight to learn more about her role at Niche and what she enjoys doing in her spare time.
What drew you to Niche?
A few years ago, before I graduated from college, I saw two former Niche glassblowers working in a hot shop in Wisconsin. They were both such skillful glassblowers that I asked someone where they were from and that's how I heard about Niche; watching them work was what encouraged me to apply.
As one of the members of the Hot Shop team at Niche, what does your day-to-day look like?
Most days we are in the hot shop, working working working! Some days are smoother than others, and sometimes we spend time troubleshooting parts of the process like teamwork, timing, and attention to detail.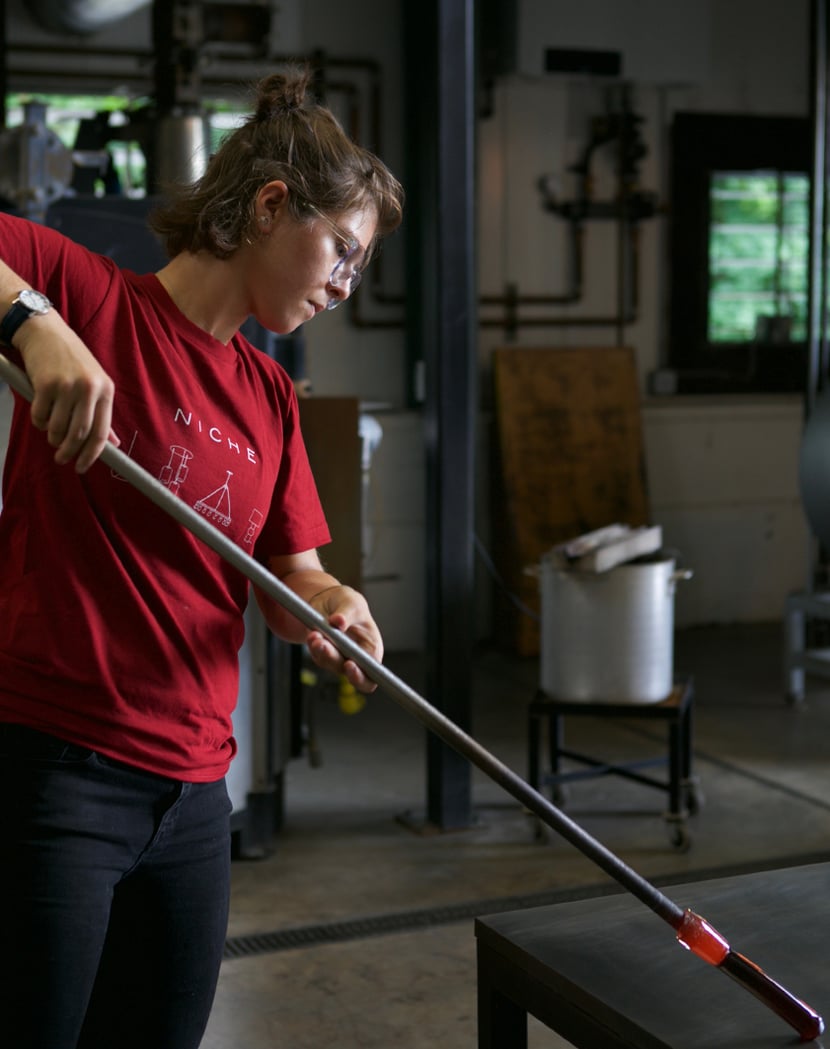 Tell us about your background in the arts. What made you pursue this path?
I went to school for Fine Arts at Alfred University in 2015. I entered Alfred's interdisciplinary art program as a painter, thinking painting and drawing would be the medium I'd dedicate my life to. As a sophomore at Alfred, I realized that a more interdisciplinary approach to the arts fit my personality. I took glassblowing, along with metal casting, glass casting, painting, and woodworking. For me, learning to blow glass has been the most challenging medium, which is why I wanted to continue working in glass after I graduated.
What do you feel is the most important quality as a business in the design community?
Originality in conjunction with a clean, well-made, and functional object.
What is your favorite spot in the Hudson Valley?
Since I just moved here, I haven't had too much time (yet) to look around. One of my coworkers here at Niche took me to a fire tower on the top of Mount Beacon, and the view, while startlingly high, is breathtaking. You can sit at the very top of the tower, watch the sunset, see Main Street and across the Hudson River. That is my favorite spot so far.
What do you enjoy doing in your free time?
I spend a lot of time with my dog, Iris; we hike and run together. I also enjoy figure drawing, making collages, reading non-fiction, and writing poetry.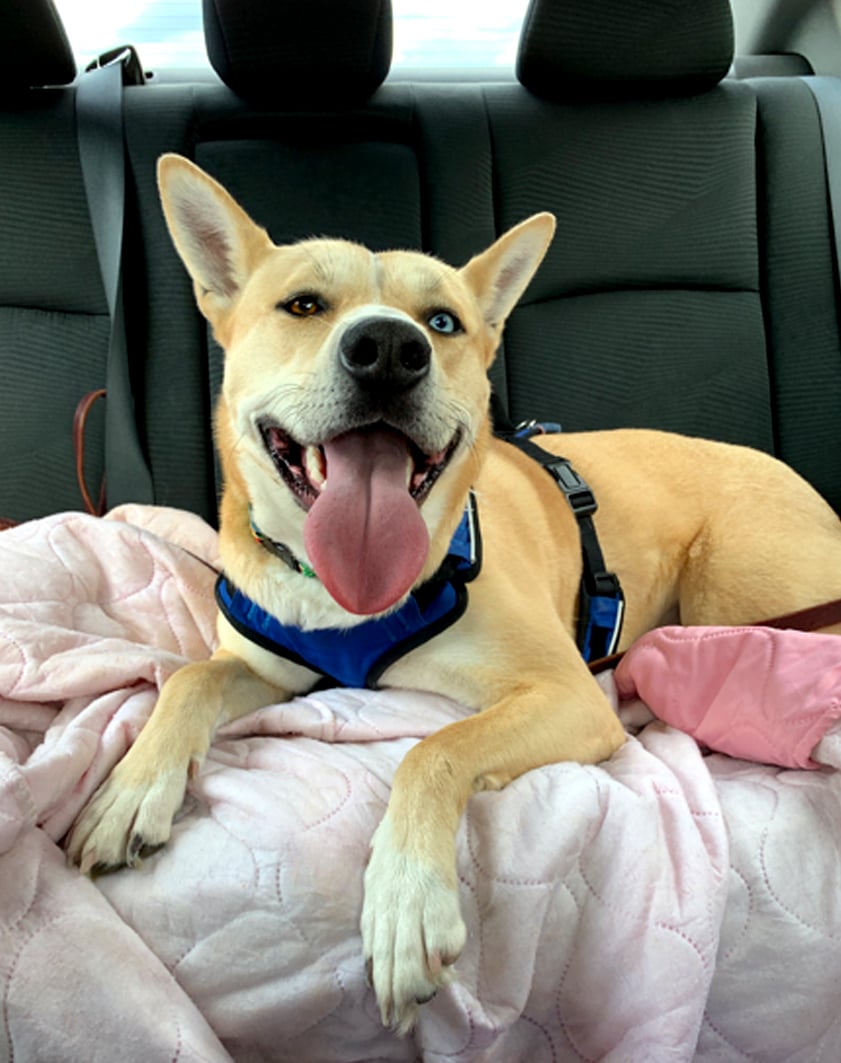 What is your favorite Niche pendant shape and color combination? Why? Is your favorite Niche design also your favorite to make? Why?
My favorite shape-color combination is the Axia in Opaline. My favorite kind of light is warm white light, and I think this light creates the same atmosphere perfectly. The Axia is definitely one of my favorite lights to make, but I also really enjoy making the hand-finished pieces, like the Stamen and Aurora.
What elements and objects in the design world inspire you most?
Color and its ability to inform and curate emotional space.