Meet Bernabe — Bernie for short — a Glass Blowing Assistant at Niche! Our favorite quality about him? He is incredibly thoughtful and he always greets his team with a big smile. Keep reading Bernie's employee spotlight to learn more about his role at Niche and what he enjoys doing in his spare time.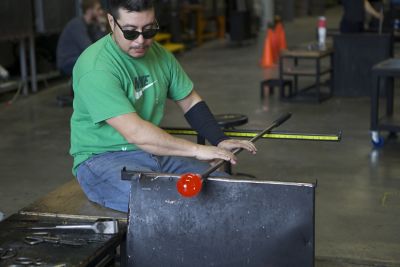 What is your role at Niche and what does your day to day routine consist of?
My role at Niche is Glass Blowing Assistant and helping in the fabrication of tools that the shop needs. Part of my every day routine is to set up the shop, work as a team, and make beautiful pendants.
Tell us a little bit about your history with working with glass. What attracted you to the medium?
I used to work in a fine art foundry. I'm a welder fabricator, and I can say that in the beginning, working with glass wasn't easy. It was a big challenge but an amazing experience. To work with glass is to connect all senses of your body to get a beautiful new creation.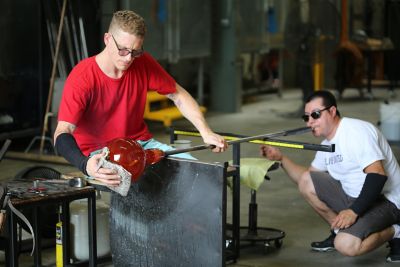 What's your favorite spot in Beacon or the Hudson Valley? Why?
I have lived in Newburgh for a long time. There are a lot of beautiful places in the Hudson Valley, but honestly my favorite place is my sweet home — it brings me peace to be together with my family.
What do you enjoy doing in your free time?
I am a soccer fan. I spend my free time watching my son's soccer practice. I also like to go to the movie theater with my family.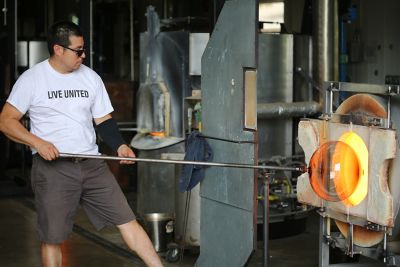 What is your favorite Niche pendant shape and color combination? Why?
I really like all of them. Every single pendant we make, we leave a little bit of our heart. A good example of what I'm talking about is the Encalmo Stamen, which shows us the perfect connection between two colors in a single piece.