Though all of our products are handmade in New York, you can catch Niche all over the world! One of our colorful glass pendant lights found itself inside a special edition of Wohn!Germany as a part of their 2016 Style Guide.
The Calla pendant, part of the Crystalline Series, flaunts Plumen's energy-saving CFL 002 bulb. From left to right they highlight the Calla pendant light in Amber, Condesa, Opaline, Chartreuse, and Gray to make up this vibrant group!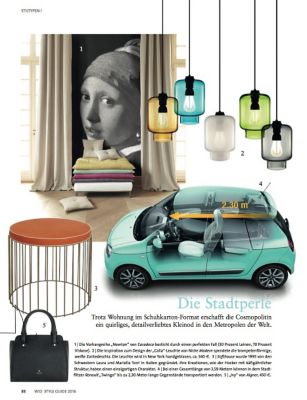 You can shop our Calla pendant and browse the rest of the Crystalline Series here!