Have you ever wondered what's in our glass-blowing toolbox? We wouldn't be able to make the glass pieces you know and love without a variety of handheld tools to transform the hot glass. Check out these five glass-blowing tools that you'll find inside our hot shop.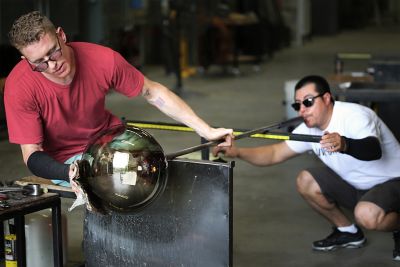 1. BLOWPIPE
The blowpipe is a steel pipe with an air passage throughout its entire length. One end has a mouthpiece and the other end is used to gather hot glass and form the glass bubble.
2. BLOCK
The block is forming tool made out of cherry wood and used to shape the molten glass.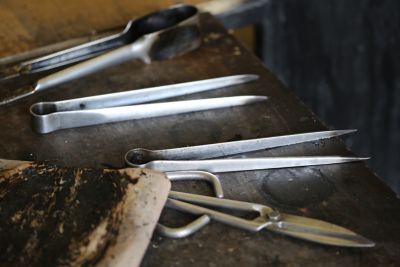 3. JACKS
Long, steel tongs that help create and control the shape of the hot glass piece.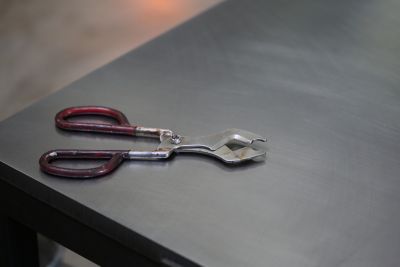 4. SHEARS
A glass artist's scissors that are made with a heavy-guage steel and are used for cutting, trimming and shaping hot glass.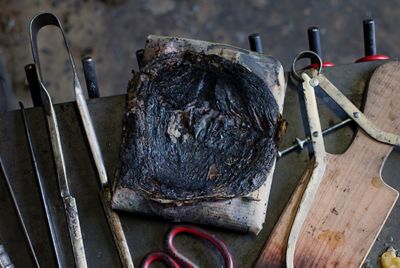 5. NEWSPAPER
Thick layers of wet newspapers folded to provide a cool, safe pad for the glassworker to shape the hot glass by hand.