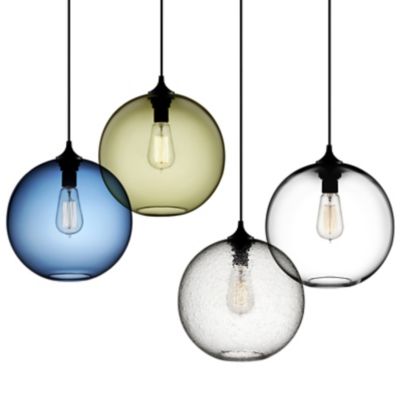 The Solitaire Modern Pendant Light
This sleek Niche silhouette is simple, classic and can enhance any space in which it's installed. The timeless shape calls attention to the single vintage style filament bulb at the pendant's core. Check out these 5 places to hang the Solitaire modern pendant light.

Photo by Tanya Goehring
1. Modern Retail Lighting
Provide Home has mastered the art of the showroom. Not only are their products meticulously displayed but they have fantastic pendant lighting too (wink wink). Clustered Solitaire pendant lights in accent colors like Amber, Crystal and Gray glass unify the space.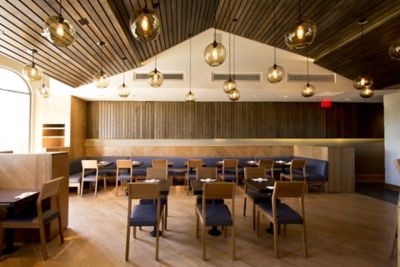 2. Modern Restaurant Lighting
Sugarfish Sushi in Calabasas scatters Solitaire pendants in Smoke glass throughout their dining area. This provides depth and an even glow of light for their hungry guests.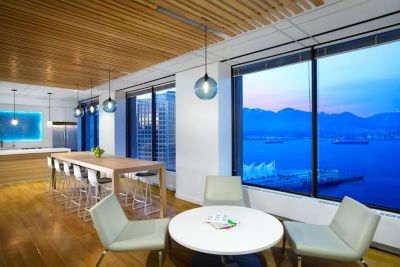 3. Modern Office Lighting
Plenty of Fish HQ added some of Niche's Solitaire pendants in Sapphire glass to their sleek office space. The lounge hangs the pendant lights in a line over the dining table and also highlights a small round table with a single Solitaire pendant.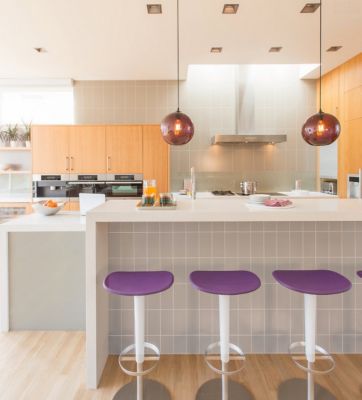 4. Modern Kitchen Lighting
This Telegraph Hill home by Justrich Design uses Solitaire modern pendant lights in Plum glass above the kitchen island. Warm tones are integrated throughout the space with amber filament light bulbs and wood grain found in the cabinetry and floor.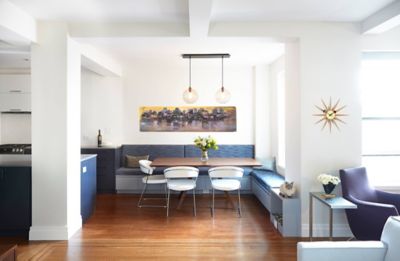 5. Modern Dining Room Lighting
Linear lighting and a rectangular dining table go hand-in-hand. Lauren Rubin Architecture hangs a pair of Solitaire pendants in Crystal glass from a Linear-2 multi-fixture chandelier for easy installation in this Manhattan apartment.