Happy Thanksgiving! We hope you have a wonderful day, filled with friends, family, and delicious food. Niche has so much to be thankful for each and every day, but to celebrate the holiday, here are three things that we are particularly thankful for this Thanksgiving!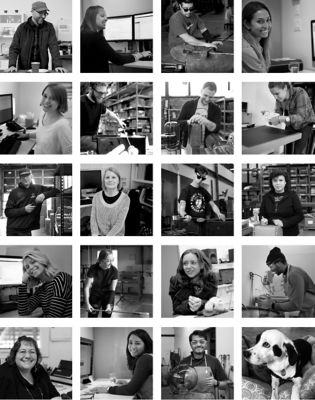 1. Our Talented Team
Everything that happens at Niche is the result of the dedication and cooperation from our talented team of individuals. We love that we have the opportunity to work in such a close-knit environment with people who genuinely care about the work they are doing. We're thankful for all of our operations that happen in-house — glass-blowing, coldworking, packing, sales, marketing, branding, design, purchasing, and so much more. While we are always hard at work, we are also always having fun, and it is truly a pleasure to be a part of this special staff. Follow Niche on Instagram to see daily, behind-the-scenes photos of our team making products just for you.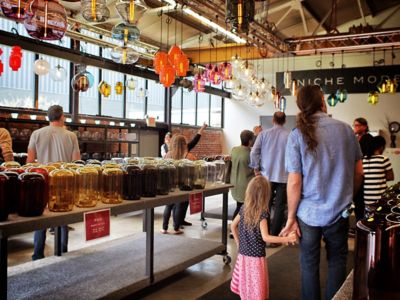 2. Our Loyal Customers
We would be nowhere without you, our loyal customers. So many of you have celebrated our original designs and purchased our handmade pendants, and we can't thank you enough for continually choosing our unique, high-quality products. Don't forget, we always look forward to seeing Niche pendants incorporated in your projects. Share photos of your lighting installations so we can feature them in future blog posts. Tell us the story behind your pendant and what drew you to Niche by using the hashtag #iheartniche on Facebook, Twitter, and Instagram.
3. Our Beautiful Hometown
We are so grateful that we get to work in stunning Beacon, New York. It is our pleasure to call the Hudson Valley home, and our town is filled with diverse local artists, designers, musicians, chefs, and business-owners who inspire us every day. Rich in history, Beacon is now the hub of Hudson Valley's creative renaissance, and we can't think of a better place for Niche to be than right here in the heart of it all.