The Illinois-based design firm Jamie Schachtel Design Group continually captures their clients' personalities in the homes they transform. We recently discovered several stunning projects from them that include Niche's signature Bell Jar modern pendant lights. Get inspired by three kitchens from JS Design that feature this classic glass pendant shape.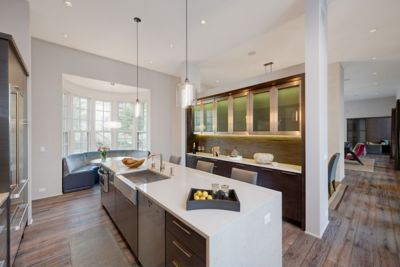 This Fort Sheridan Ranch features two Bell Jar pendants in Crysal glass above the kitchen island. The Bell Jar modern pendant light casts a wide beam of light on the countertop over which it hangs. Our classic Crystal glass complements the airy interior's neutral palette, particularly the white countertops and walls.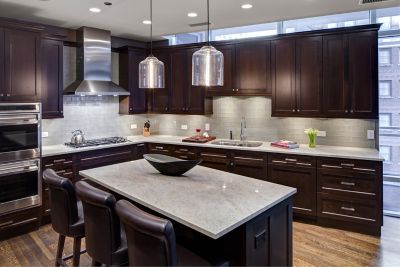 Similar to the Fort Sheridan Ranch above, this Bachelor Pad includes two Bell Jar pendants in Crystal glass over the kitchen island. Our Crystal glass adds a timeless and sophisticated touch to this traditional apartment. Are you thinking of hanging two pendants in your kitchen? Try using our Linear-2 Modern Chandelier, which allows you to easily combine any two light fixtures with a single electrical junction box.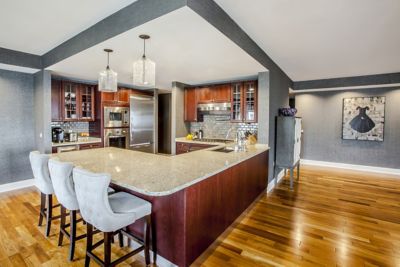 Two Bell Jar pendants in Effervescent glass adorn the eat-in kitchen island in this Baltimore Ritz Penthouse. Our Effervescent glass embraces high texture through optic bubbles made by hand in our glass studio. These unique glass pendants create a contemporary centerpiece for both the homeowners and their guests to enjoy.