It's National Chocolate Day, and we're celebrating with our rich, Chocolate glass color. And we're not the only ones! Take a look at these three interiors honoring the sweet holiday with Niche's handmade contemporary chocolate pendants.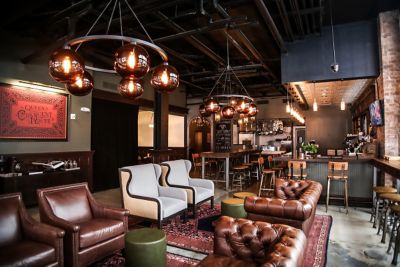 1. Modern Hotel Lighting
Designed by Kraig Kalashian Architecture and Design, the Q&C Hotel brings a modern twist to a city with historical significance. Located in the heart of New Orleans, this cozy lounge features our Sola 36 Modern Chandelier with Chocolate Solitaire glass, adding a lovely richness to the warm interior.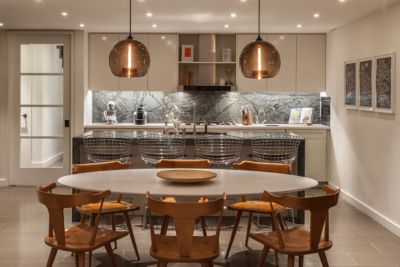 2. Modern Dining Room Lighting
This West Village Townhouse by Kati Curtis Design incorporates two of Niche's Chocolate Stamen pendants above the kitchen table. The neutral tones throughout the space match perfectly with the brown hue of our signature glass color.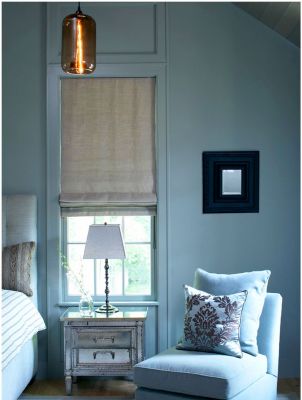 3. Modern Bedroom Lighting
A single Pod pendant in Chocolate glass hangs in the master suite of this Historic Victorian home by LDA Architects and C&J Katz Studio. Throughout the space, dark colors accent the powder blue interior, the perfect match for our pendant, which casts a warm glow over the bedroom.
Interested in seeing our signature glass colors, including Chocolate, up close and personal? You can now have samples sent to your home to help you envision the perfect modern lighting fixture for your project.