Available in Grand and Petite proportions, our signature Ellipse Series embodies timeless shape and classic hues to create elegant oval lighting. Get inspired by these three interiors with Niche's Ellipse modern pendant lights.

1. Dining Room Pendant Lighting
Add a touch more flavor to every meal by installing a cluster of Ellipse pendants cascading from a Circular Canopy over your tabletop. Create a dazzling display of 3, 5, 7, and 9 pendants, or request a custom size. Vary the pendant drop length and glass color or choose from an array of metal canopy finishes to create a unique fixture.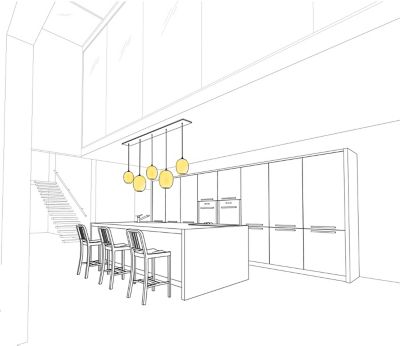 2. Kitchen Pendant Lighting
Hang 2, 3, 4, or 5 Ellipse pendants in a straight line over your kitchen island or stagger them using a Linear Canopy. The canopy makes for easy assembly and installation. Your pendants only require a single electrical junction box and will be evenly spaced for you.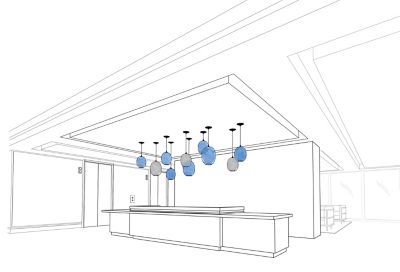 3. Office Pendant Lighting
Niche's Ellipse pendants look marvelous hanging from multiple junction boxes. Mix and match colors, sizes, and pendant heights to create a space that is unique to your brand.