With the new year right around the corner, a handful of well-known paint brands like Sherwin-Williams, Benjamin Moore, Behr, and Dulux have announced their 2018 Color of the Year. Although a variety of shades have been chosen as future favorites, all of them pair perfectly with Niche glass pendant lights.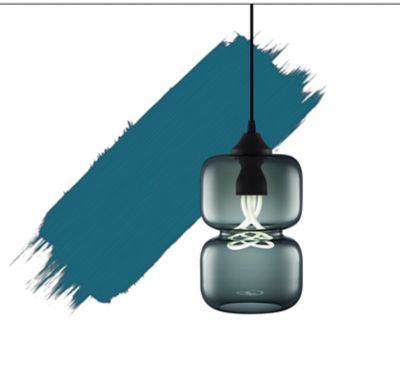 Sherwin-Williams chose Oceanside as their color of the year, a "fusion of rich blue with jewel-toned green" that "evokes optimism" and "offers a sense of the familiar with a hint of the unknown." Our opaque Storm glass complements Sherwin-Williams' choice, offering a mix of blues, greens, and grays to style any environment.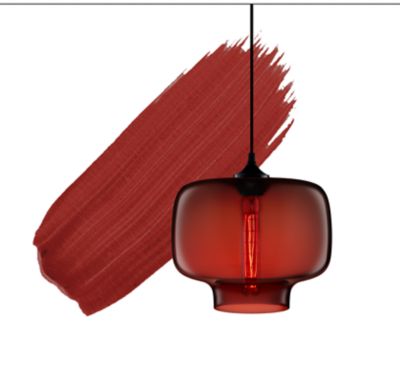 Benjamin Moore's 2018 Color of the Year is a strong and radiant red known as Caliente. Niche's Crimson pendant lights perfectly match Benjamin Moore's pick for the coming year. Read more for tips on how to decorate with this vibrant color.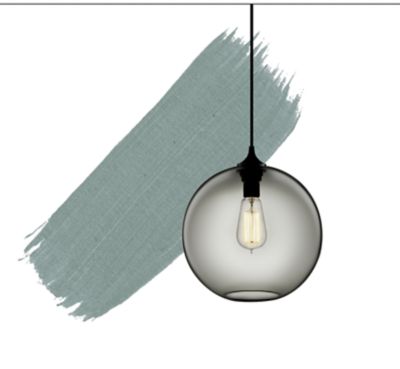 Behr's 2018 Color of the Year is a muted color compared to the ones previously mentioned. In the Moment is described as a "comfortable color [that] evokes a sense of sanctuary and relaxation amid our busy, always-on lives. In name and color, this hue speaks to our desire to take a break, be present and recharge." This choice truly pairs well with our signature Gray glass, the perfect neutral both residential and commercial settings.
Dulux went with Heart Wood, a mauve-y rose that is a cousin of millennial pink. "Calm or cozy, energetic or relaxed – the feel of your home can be transformed by Heart Wood in different ways." Niche's plum glass complements this shade beautifully, bringing elegance and warmth to any space.
Not sure if the 2018 Colors of the Year chosen by these four well-known paint brands are right for you? We understand. Choosing the right paint color and lighting for your interior can be intimidating at first. Seeing Niche's colored glass in person is a great way to decide what will work for your project. It's easy to order glass color samples from Niche. Select three or five colors to have delivered right to your door.