Still seeking inspiration? The possibilities with our Coolhaus Pendant are endless! Here are 3 simple ideas for revitalizing your space with new lighting.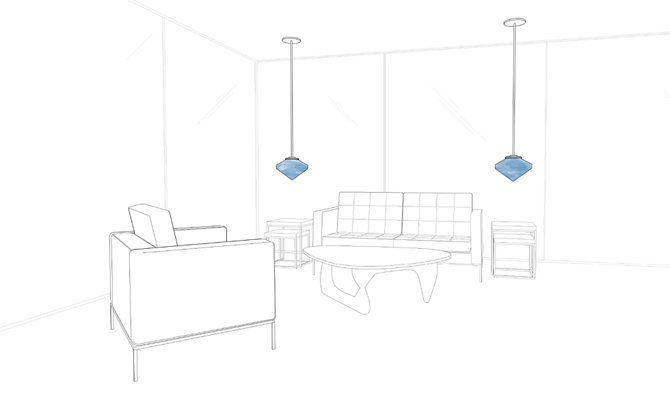 1. Simple Symmetry: Living Room Lighting
Two pendants of the same color create symmetry in a living room, beside a couch and above two end tables. Try hanging them lower for a more intimate environment and cozy up on the sofa with a good book!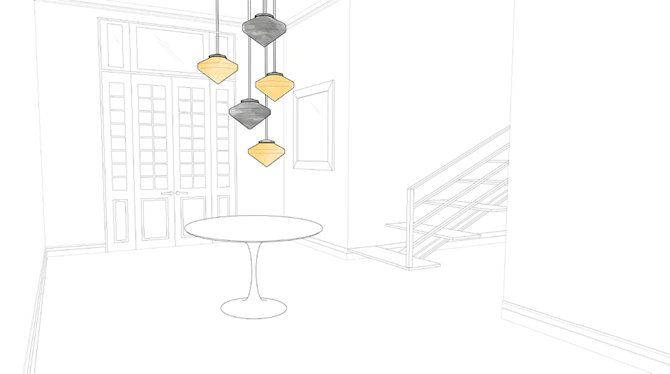 2. Coupled Colors: Entryway Lighting
Using multiple pendants in different colors, liven up the entryway of your home! Coolhaus Pendants in a duo of colors create a refreshing way to say "Welcome!" to both you and your guests in your foyer.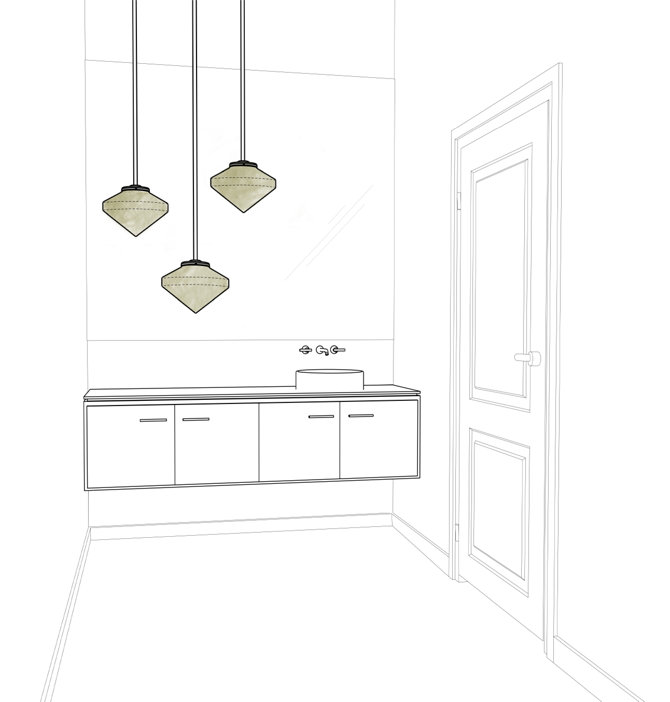 3. Luminous Lengths: Bathroom Lighting
Our pendants look great in a bathroom setting, especially when hanging at different lengths amongst mirror, tile, and other reflective surfaces. They even compliment simple metallic sink and cabinet fixtures with their multi-faceted sheen.
Team Niche hopes you're no longer stumped with where to hang your Coolhaus Pendants. Looking for more tips? Get our new Product Guides!