Niche orb pendant lights are minimalistic yet elegant, enhancing any environment. The timeless and classic designs of our Solitaire, Binary, and Terra modern pendants offer a refreshing take on the traditional spherical style by lending their focus to the modern lighting light bulbs within them.

Stunningly minimalist and straightforward in its presentation, the celebration of one single Edison style bulb at the center of the Solitaire modern pendant light is beautiful to behold. With so many colors to choose from and so many potential uses, the Solitaire modern lighting collection is lovely on its own or in a cluster.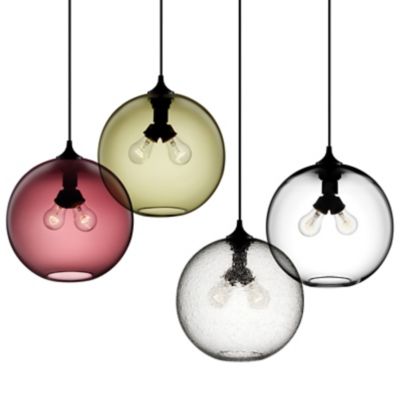 Based on the orb glass shape, the Binary modern pendant light uses two incandescent bulbs, giving it a slightly more contemporary twist on the nostalgic Edison style elegance of our Solitaire Pendant. Binary (580 lumens) pendants are among the brightest in the Niche product line as well.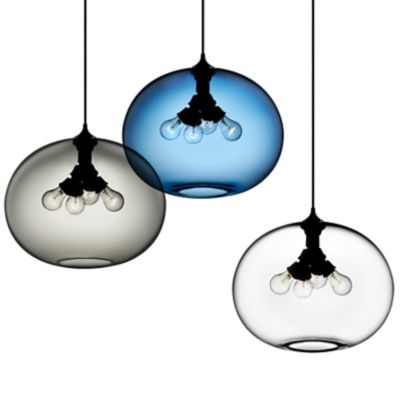 The Terra modern pendant light is ripe and round with a contemporary configuration of four Edison style bulbs at its center; symbolic of the elements: earth, wind, fire, and water. The generous proportions of hand-blown glass give this modern lighting piece tremendous presence.