Each year, Niche provides a donation to an organization that strives to help make our world a better place. This year, we are proud to support Doctors Without Borders in an effort to further their impact and raise awareness of the incredible, life-changing work they do on a daily basis.

Doctors Without Borders, a neutral and impartial humanitarian organization, provides emergency medical care to millions of people affected by conflict, epidemics, disasters, or exclusion from health care. On any given day, more than 30,000 doctors, nurses, water-and-sanitation experts, administrators, and other qualified professionals deliver aid to people in more than 60 countries around the world.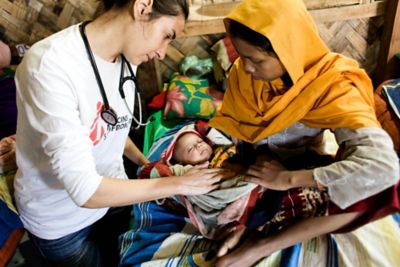 For Doctors Without Borders, the ability to respond quickly to medical humanitarian emergencies is crucial to saving more lives. Unrestricted funds allow them to allocate their resources most efficiently and where the needs are greatest. If you are interested in learning more about their generous work or donating, click here.