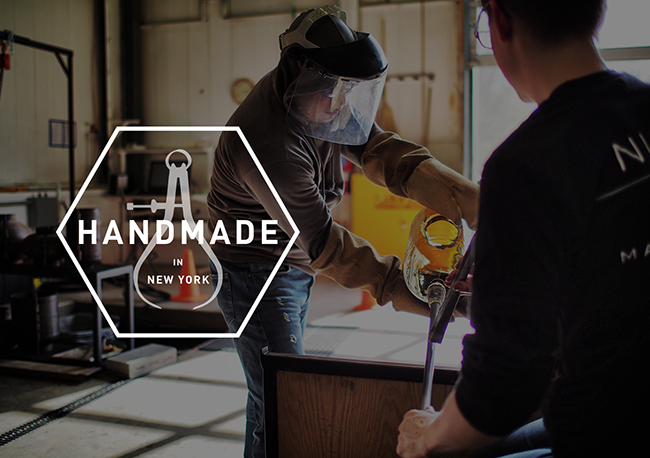 Niche is extremely proud to be manufacturing our handmade products in New York. It's not always easy and there are many challenges we face but we love what we do! Watch our video for a glimpse into what it means to be "Made in New York" from our Creative Director, Jeremy Pyles.
"Designing and manufacturing in New York means operating a business in one of the most exciting, but most complex business environments. Manufacturing in general is very, very difficult, but doing it in New York State is even trickier," Jeremy describes. New York is crowded and expensive and not an easy place to operate a business. With a lot of hard work and a great team, Niche went from one employee to 25 and Jeremy hopes to continue to grow with time. The team consists of people who studied glass in school, and some who were trained in the craft right here at Niche. The hospitable nature of independent business plays a major role in the fulfillment gained from locally manufacturing handmade products.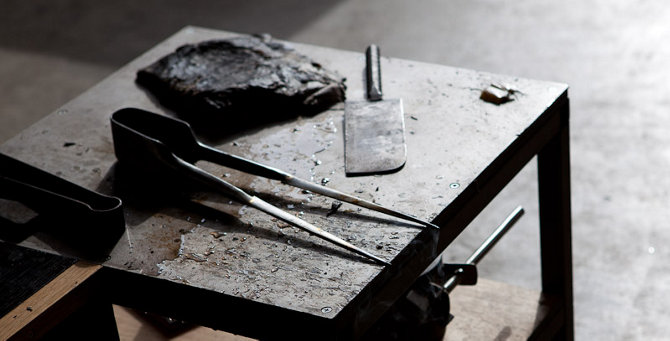 "When you get a Niche product, it's important that you know that it's made by real human beings in New York in a glass studio built from the ground up. And while that is difficult, it's much more rewarding to us," Jeremy adds. For the last 50 years, most companies design their products in the U.S. and have them made overseas. In this scenario, prices may be lower, but the quality of the product suffers. At Niche, manufacturing in our own "backyard" allows us to keep a close eye over quality, which is of utmost importance, not only to us, but to our clients. Working as a close-knit team gives Niche the flexibility to take on custom projects and to continually experiment by prototyping new ideas, shapes and colors- all right here in Beacon!
In the event you see a Niche pendant online for a lower price, it's not made by us. There are companies overseas making counterfeit pendants which are nothing more than poor attempts at what we do best- we know because we've purchased them ourselves. The companies mass producing these counterfeits don't have access to our molds, glass recipes or techniques.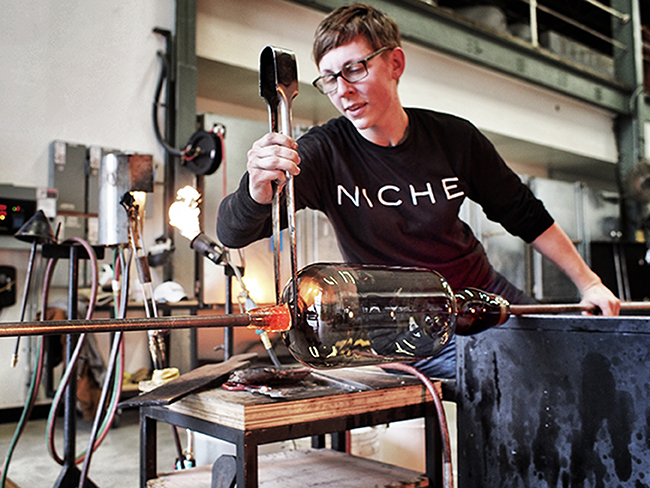 "This is a very sensitive topic for us. Any factory around the world can copy our designs and make them, but the standards aren't very high...the quality's not very good. And the thing that is important to us is that," Jeremy concludes. Niche uses the highest quality of glass, the most saturated glass color, and each beautiful creation is the result of a long and thoughtful design process. It may be easy for another factory in another country to mimic Niche designs, but in the end, the product is not going to be the same.
When you see how a Niche pendant is made, the complex process becomes more comprehensive. Our upcoming Fall Factory Sale is a great time to witness the effort involved in the unique, handmade quality that Niche has to offer!