For over 40 years, the Pittsburgh area has relied on Eddy Homes to build their dream homes. As a family-operated business, they focus on creating interiors where families can work, play and grow together. Their reputation in the architectural community is built on high standards for quality craftsmanship, individual care and detail provided to each stage of the building process.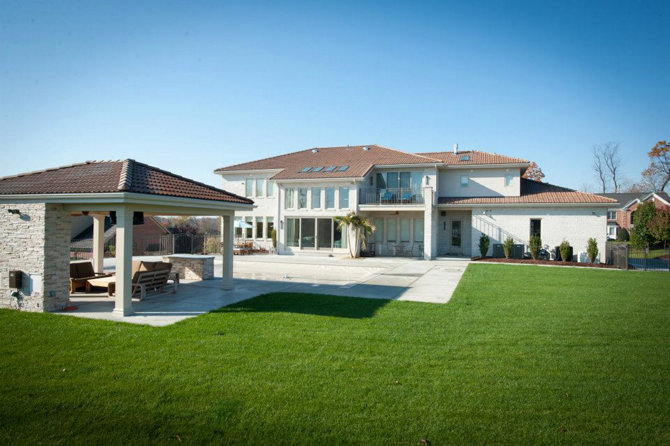 Inspired by a honeymoon in the South Pacific, this 4-bedroom modern home was designed to capture the essence of the tropics. To obtain a true island feel in the middle of suburbia, outdoor ceilings, flooring, and vanities all boast bamboo!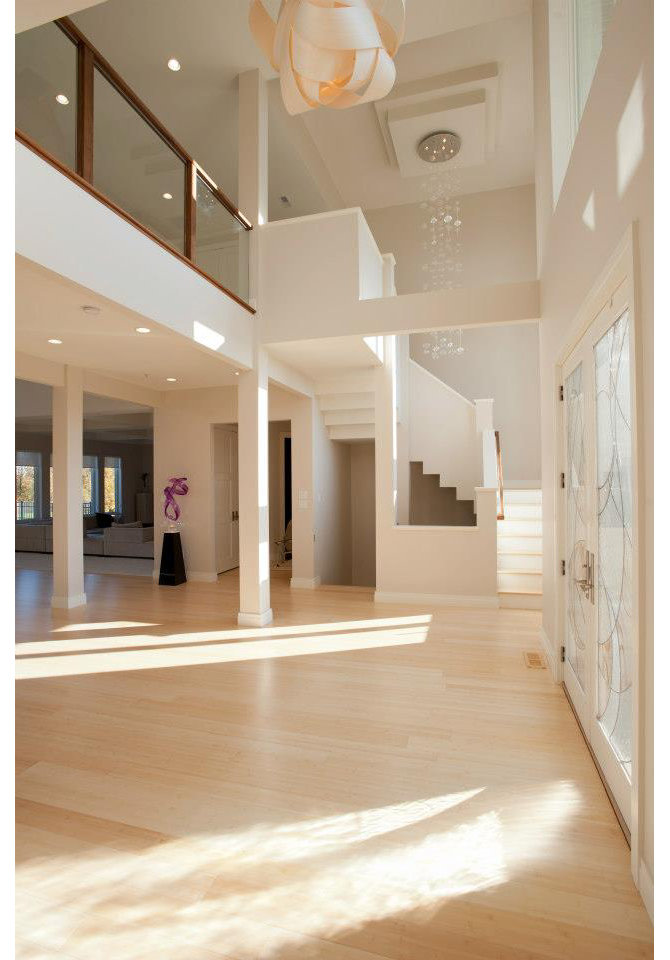 Light from ample windows flood the foyer and transitions towards the living area which also sports large, sunny floor-to-ceiling windows.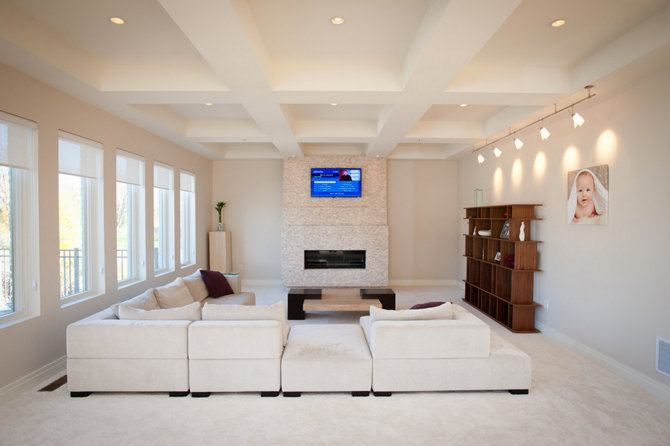 In the kitchen, zebrawood base cabinetry complements the gray quartz countertops and the bright white walls and shelving. Frosted glass backsplash adds an elegant trim to the perimeter of the room and emulates falling water one might see in a lush, tropical resort or spa.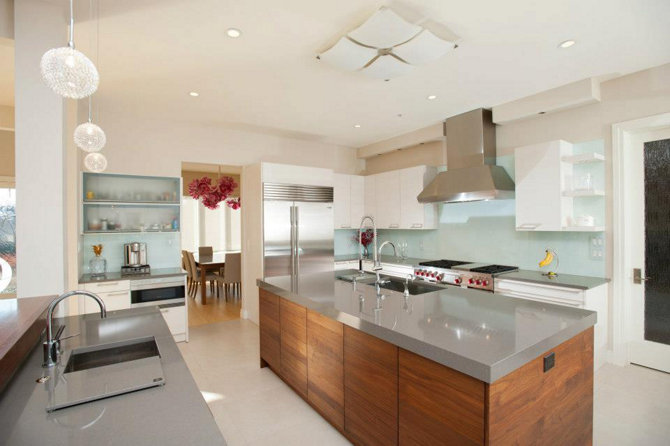 Stepping away from the lustrous whites of the kitchen, this powder room demonstrates quite the opposite with gray walls and marble counter top. The modern bathroom pendant lighting is exemplary! A single Niche Solitaire Pendant light in Plum completes the symmetry of the vanity.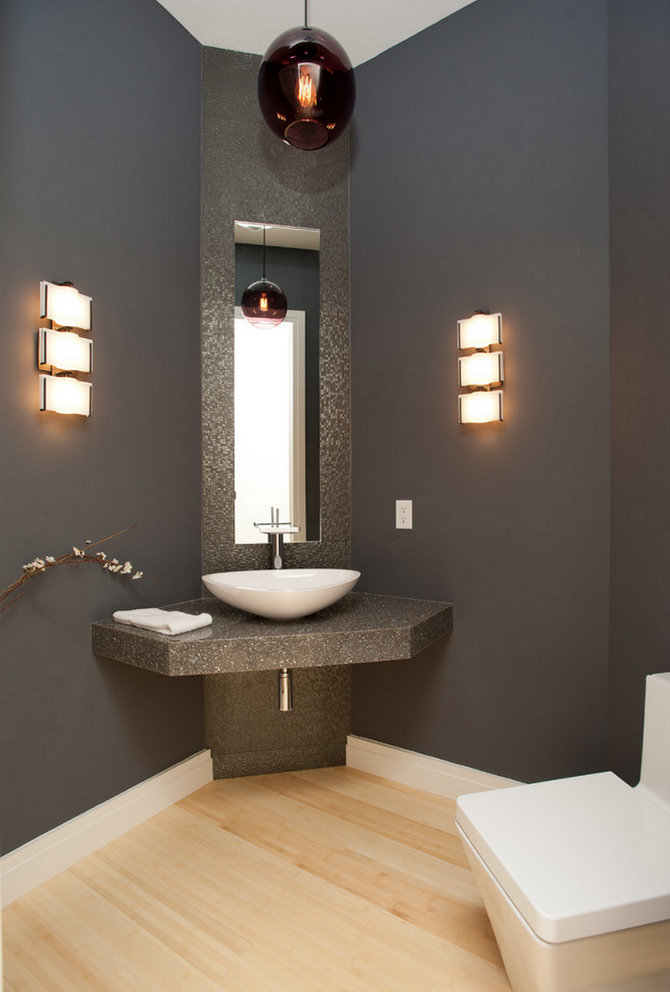 The study finds an equilibrium between whites and grays, employing a soft teal wall color to add to the serenity of the space. This color mimics that of the frosted glass found in the kitchen, integrating the interiors seamlessly.