Happy National Donut Day! On a tasty day like today, we can't help but get excited over all of the delicious colors of donuts, so we're pairing them with our equally tasty glass colors. Discover 5 of our most delectable modern pendant lights that will make your mouth water.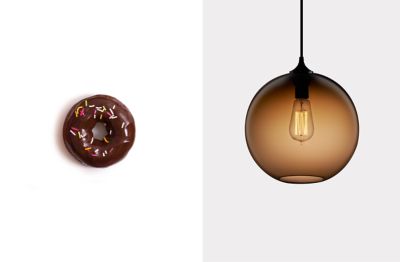 Chocolate is just as classic of a flavor as it is a signature color from our palette. It's one of our darkest and most luscious hues, providing warmth and intimacy to just about any space. Hang Solitaire pendants in Chocolate glass in your space to truly satisfy your chocolate cravings.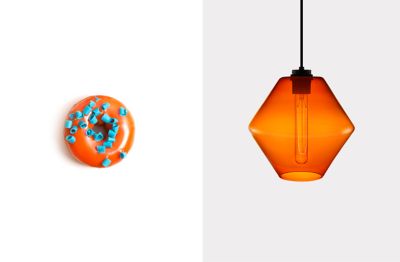 Add a pop of color to your space with a Crystalline Series pendant in Clementine glass. We must say, the Clementine color is quite satisfying in this Trove diamond-shaped pendant light. You can always sprinkle in other colors like Condesa, too. It's not always easy to pull off but we all know that blue and orange look great together!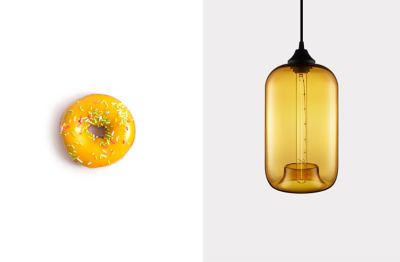 3. Amber Glass Color
Bright yet soothing, this warm Amber glass color could be exactly what you need to get your day started. Pair the Pod pendant in Amber glass with a Circular Multi-Pendant Canopy in a welcoming entryway or install over a dining room table to make those special moments a little sweeter.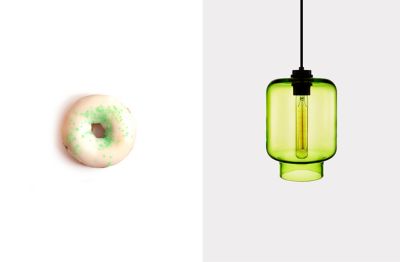 Hang multiple Calla pendants in Chartreuse glass for a splash of color. Better yet, mix and match other Crystalline Series glass shapes like the Axia, Delinea, and Trove. Lighting can always be used as a fun focal point in a clean and simple space.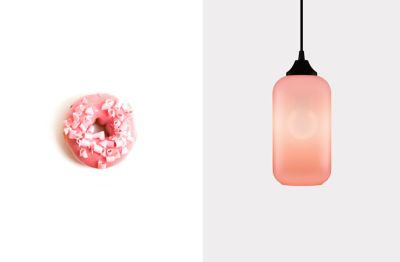 Sweet and whimsical, the Flamingo glass color pairs beautifully with the simple Helio Chroma silhouette. This pendant casts a soft glow through the opaque pink-hued glass. There's no such thing as too sweet! Try adding Helio Chroma pendants to a Linear Multi-Pendant Canopy over a kitchen island for a playful lighting fixture.