sometimes, adventure falls right into your lap.
sometimes, you have to go out and find it.
Setting out on the water. Surrounded and held by its luminosity. How revealing it is! Like glass. Reflecting back at us who we are. Reflecting back all the colors blending, bending. And the daggers of light in shimmering, scattered patterns. Moving, twinkling. Transformative. Diamonds on the surface of all we see. We drift. We glide. We are hypnotized by a weightless feeling. Suspended between two surfaces.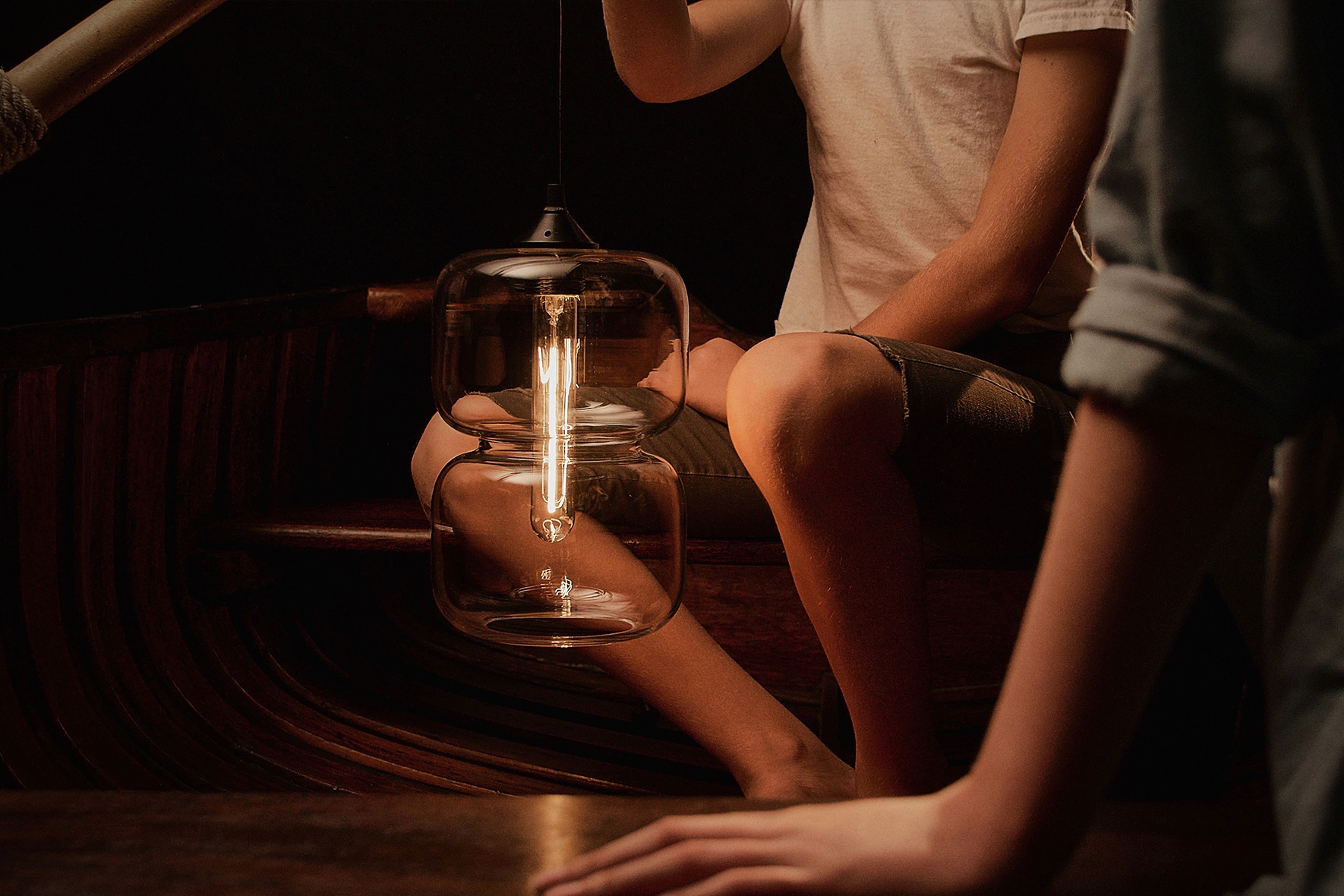 The sky is dimming its golden light down into dusk. Moment to moment the scene is shifting all around. We light our lanterns. We watch for signs of life under the thin dark veneer of the water as it laps gently against our little wooden haven. Our boat fills with the warmest glow as darkness expands. We drift. We glide. We could stay out here all night long.
THE PINCH SERIES
Playful and refined at the same time, the Pinch Series is offered in a variety of colors and brings personality and charm to any interior. Corseted in the center, generously curved from top to bottom, these unique pendants are handmade, as always, with reverence for detail and quality so you can sit back, relax and live more beautifully in the context of great modern lighting.