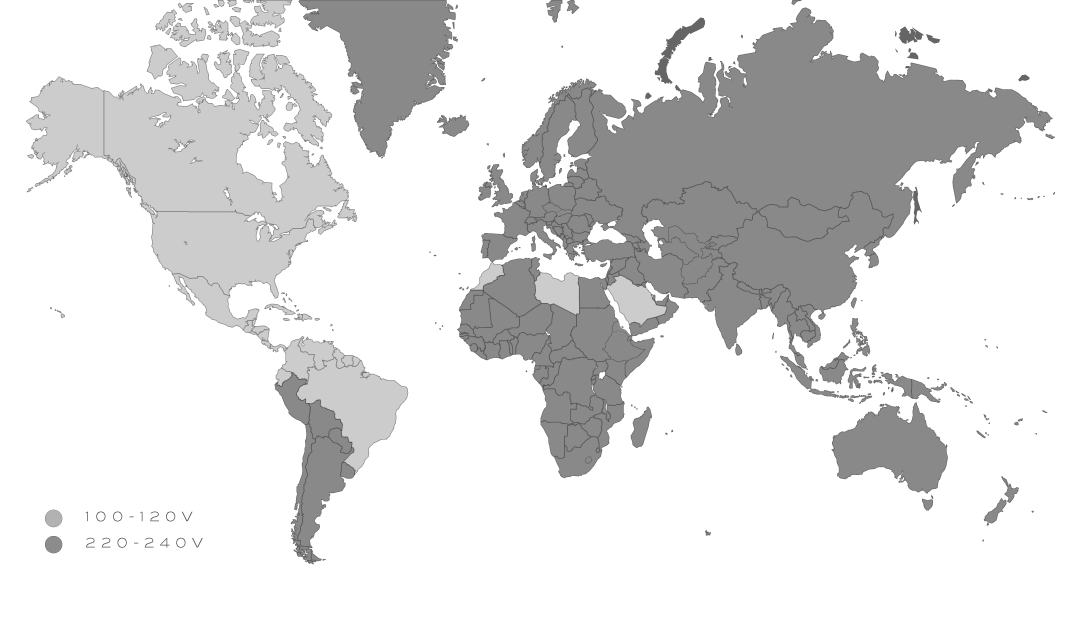 Modern LIGHTING VOLTAGE Map
Niche offers cord sets and bulbs that work on both 120 and 240 volt electrical settings. Voltage depends on where you live. In North America the voltage is 120v and overseas generally 240v is standard. If you're wondering what your voltage is, check out our pendant lighting voltage guide above to determine what cord set and lamping will work for you!
Still need help? Our sales team is happy to help you through the process of customizing your perfect lighting solution. Contact us or browse pendants and accessories to discover your next lighting upgrade!