Even powder rooms need some pizazz! Whether you hang a single fixture over your sink or a cluster of custom pendants over your bathtub, Niche products will beautifully brighten your bathroom every time. Placing a signature Niche silhouette above your sink for ambient lighting is sure to give your bathroom a fancy flare. Try hanging pendant lighting on either side of your vanity to create simple and elegant symmetry. You can also hang a modern chandelier in the center of your bathroom or over your tub to create accent lighting that will help you unwind after a long day.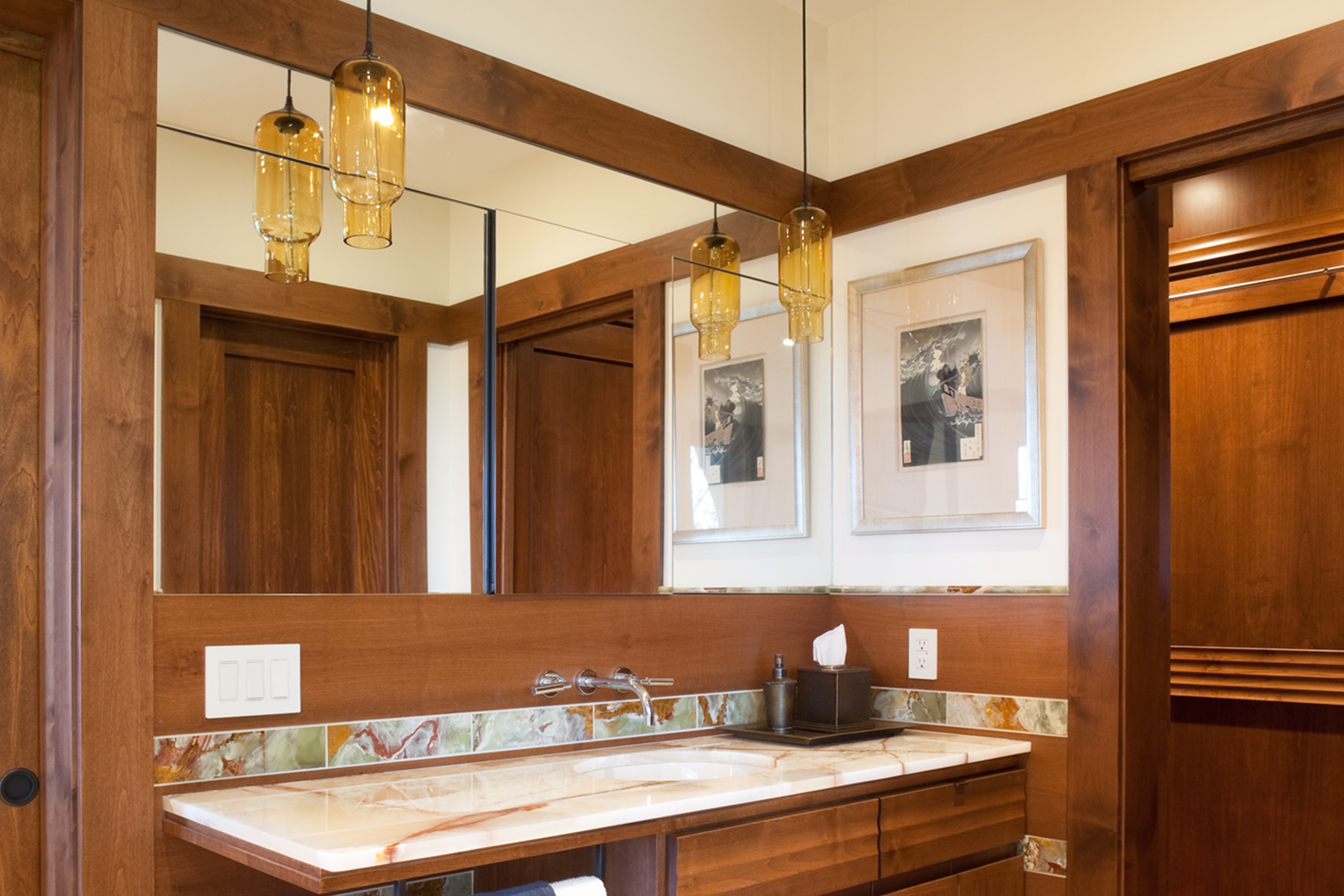 Want to Share Your Project?
We are always thrilled when we see our hand-blown Niche pendant lights featured in spaces across the globe. Whether you're a designer, architect, homeowner, or business owner, we would love to see your Niche lighting projects! All you have to do is send us your project information and awe-inspiring images to match for a chance to be featured on our blog and social pages. We look forward to showcasing your work!