It's our favorite time of the year! Celebrate the Hudson Valley's peak season by visiting our Fall Factory Sale! Visit our factory in Beacon, NY on Saturday, October 14 from 10 AM to 6 PM and on Sunday, October 15, from 11 AM to 4 PM to take 50-80% off lighting seconds and watch live glass-blowing. Feel free to save this event to your Apple, Outlook, and Google calendars to make sure you don't miss out.

WHAT
Niche's Fall Factory Sale - Take 50-80% off glass lighting samples
WHERE
310 Fishkill Avenue, Unit 11, Beacon, NY 12508
WHEN
Saturday, October 14 from 10 AM - 6 PM | Sunday, October 15 from 11 AM - 4 PM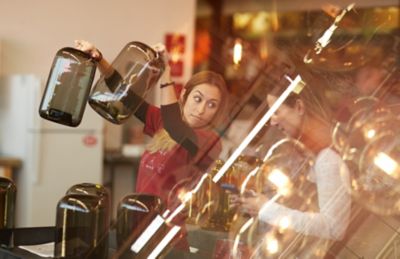 Upgrade your lighting at a discount no matter where you are this October. RSVP even if you can't come and we'll send you an online coupon code to save big on your next pendant order.