Mark your calendars — we have officially set a date for Niche's Spring Factory Sale! Visit our studio in Beacon, NY on Saturday, April 28 and Sunday, April 29 to take 50-80% off lighting seconds and watch live glass-blowing demonstrations.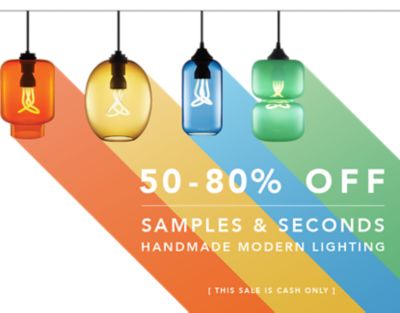 DATE
Saturday, April 28 - Sunday, April 29
HOURS
Saturday 10 am - 6 pm | Sunday 11 am - 4 pm
LOCATION
310 Fishkill Avenue, Unit 11, Beacon, New York 12508
RSVP to our event so that we know we can expect you. Already know you can't make it or still on the fence? Let us know anyway so we can keep you updated about sale information. We'll even send you an online coupon code so that you can upgrade your pendant lighting no matter where you are this April.