Plan your visit to Beacon with this helpful guide we have curated just for you. Be prepared for a day full of fun when you stop at local boutiques, breweries, and galleries.
1. Hike Your Way Through the Hudson Valley
With Spring in full force, we're hoping for good weather to grace us during the Factory Sale weekend. Now is the perfect time to explore the plethora of hiking options and local trails located in the Hudson Valley. For those of you looking to enjoy nature without the workout, take a leisurely stroll on the Walkway over the Hudson in Poughkeepsie, a pedestrian park created from an abandoned railroad bridge. If you're traveling from the city by train, stop by Long Dock Park, which runs along the waterfront adjacent to the Beacon Metro North Station. For the more advanced adventurers, try Mount Beacon, the highest peak of Hudson Highlands, for rewarding, sweeping views of Beacon and beyond.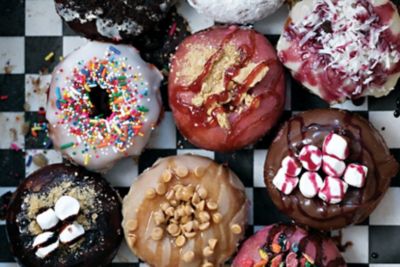 2. Eat Your Way Through the Hudson Valley
When it comes to food, the Hudson Valley is full of good eats and treats. Whether you're seeking a snack or on the hunt for the best brunch spots, you don't have to look much further than Beacon's Main Street. On-the-go but need a quick bite to satisfy your sweet tooth? Stop by Glazed Over Donuts, a custom donut shop voted "Best Donuts in the Hudson Valley" by Hudson Valley Magazine. If you're interested in having a sit-down meal, Roundhouse offers a rotating menu and seating with stunning waterfall views. You can also take a peek at our Mercurio pendants on display in their restaurant and Solitaire glass at the bar. Read about other local restaurants with Niche pendant lights - maybe one of these will tickle your taste buds.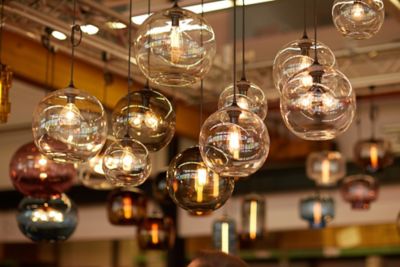 3. Shop Your Way Through the Hudson Valley
Boutiques, galleries, and mom-and-pop shops line Main Street in Beacon, and they all offer unique collectibles. We recommend walking the mile-long stretch and stopping along the way to browse or window shop. But first, make sure you visit Niche's Spring Factory Sale on April 28 and 29. You can take 50-80% off handmade lighting samples and seconds when you stop by our glass-blowing studio. Need directions and more sale information? RSVP to our event and we'll send our Factory Sale Guide.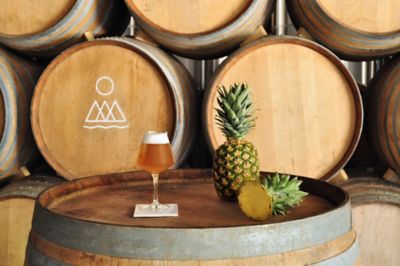 4. Drink Your Way Through the Hudson Valley
Calling all craft beer aficionados: tap your way into the best breweries while you're in the area for the Spring Factory Sale. The Hudson Valley is home to an assortment of up and coming bars and taprooms worthy of a stop along your self-guided tour. If you're looking to stay in the area, Dutchess County is filled with places to expand your palette. You're sure to find the perfect sour beers from our friends at Hudson Valley Brewery in Beacon, just around the corner from Niche HQ. On the other side of the river is Newburgh Brewery, which offers a long list of craft beers, including their highly-praised Cream Ale, and a menu of locally-sourced food.