The Spring Factory Sale is today and tomorrow (Saturday, May 13 and Sunday, May 14) in our Beacon, New York studio. To get the most out of your sale experience, follow these four simple steps!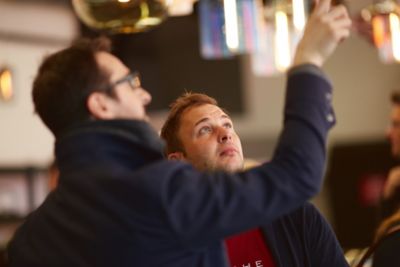 1. Shop Handmade Pendants
Peruse our selection of handmade samples and seconds during the Spring Factory Sale. Our products are hand-blown by a talented team of glass artisans. Sometimes color variation, bubbles or striations can occur in the glass. If the integrity of our designs is upheld but the glass is not perfect enough to meet our high standards, then it ends up at the Factory Sale. Don't get us wrong, they are still incredibly stunning, and that's why we want to give you the chance to take them home at a massive discount!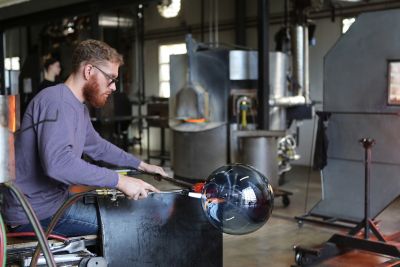 2. Watch Live Glass-Blowing Demonstrations
Watch live glass-blowing demonstrations in our Beacon, New York studio while you are at the Factory Sale. Our talented Hot Shop team will be creating stunning glass pendant lights throughout the day on Saturday and Sunday. Catch them in action and see your favorite shapes being blown up-close and personal.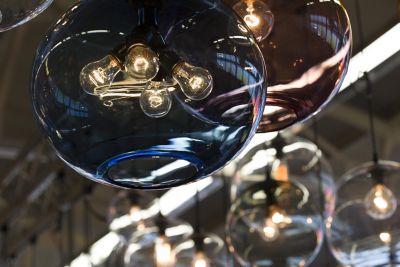 3. Install Your New Lighting
Your purchase at Factory Sale includes a glass shade, standard incandescent bulb, standard cord set, and ceiling canopy. You'll have everything you need to install your pendant directly into a junction box. Once you have finally taken home your Niche pendants, decided where they will hang, and what the arrangement will look like, follow these instructions for installing your modern pendant light. We recommend having a certified electrician install your pendant for you.
4. Share the Result
We want to thank you for supporting our original work by featuring your new lighting installation on our blog and social pages. Upload your photos to Instagram or Facebook and use the hashtag #iheartniche. Not on social media? You can send us your project information and awe-inspiring images to match. To see some examples of featured lighting projects on the blog, click here. We look forward to showcasing your spaces!