It's time to upgrade your lighting! Join us at our Fall Factory Sale in Beacon, NY this weekend to take 50-80% off handmade glass lighting samples and seconds. While you're visiting, watch our team create your favorite shapes up-close and personal.
To get you excited for this weekend's events, we are giving you an exclusive look inside the Factory Sale that takes place in our studio twice a year. Watch the Fall Factory Sale video to see what you can expect on Saturday and Sunday as you shop our warehouse full of handmade pendant lights and enjoy live glass-blowing demonstrations from our talented Hot Shop team.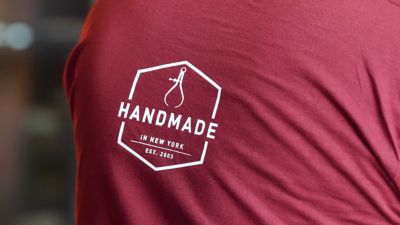 Part of the magic that happens at Niche is watching your favorite lighting creations come to life right before your eyes. Because every piece is hand-blown, sometimes artistic flaws show up in our otherwise pristine glass products. The severity of these flaws is categorized by discount percentage. A glass shade that is 80% off will have more artistic flaws than one that is marked 50% off. That's why you can choose your own unique glass shade! Artistic flaws can appear in a variety of ways, but we always make sure these pendants are safe, secure, and completely functional. Have more questions? Download our Fall Factory Sale Guide so that you are fully prepared on the day of the sale.