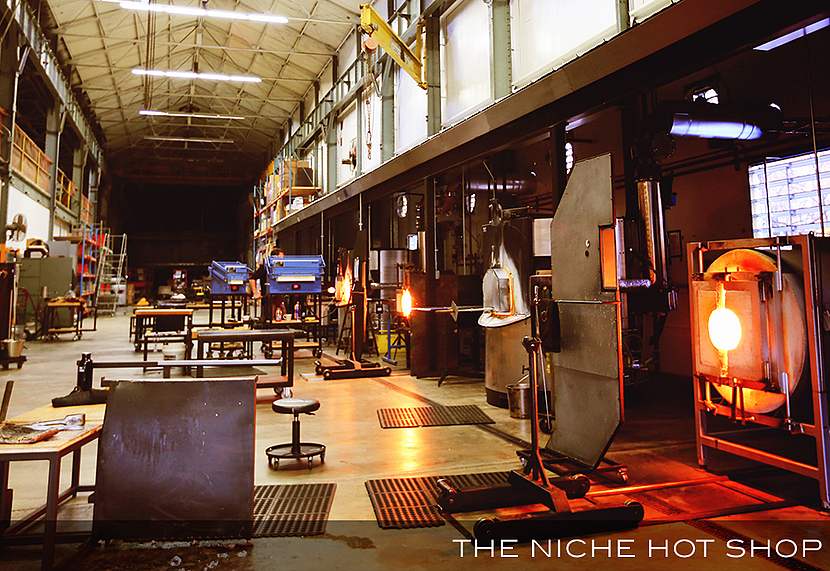 It's finally here! We'd love for you to join us this weekend at our Spring Factory Sale in Beacon, New York! For these two days only, we're opening our doors to the public for deals, snacks, and fun! It's the perfect opportunity to score the new lighting that you've always wanted for 50-80% off! A highlight of the two day sale is glass-blowing demonstrations by our talented hot shop team. You'll get the chance to witness the philosophy behind Niche - handmade in New York! Glass-blowing is an incredible art form to watch up-close and personal, and it's fantastic for the whole family. We wanted to give you a moment to brush up on your glass-blowing terminology, so here are some techniques, tricks, and tools you'll see in action this weekend!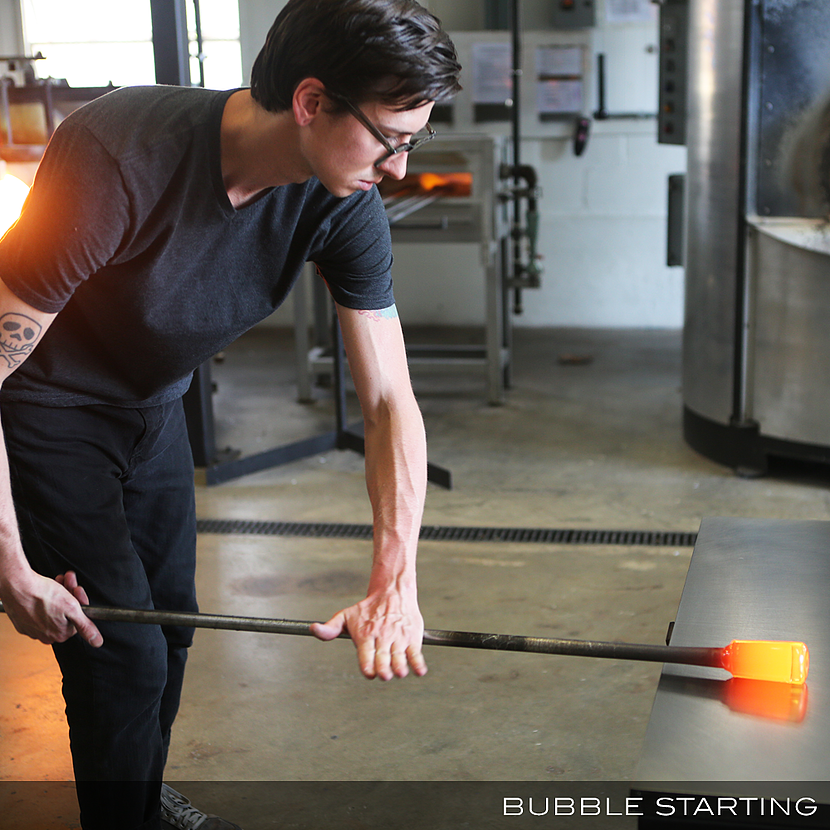 Each piece begins as molten glass on the end of the pipe, a bubble, that is formed by rolling it back and forth to even out the shape and smooth the surface.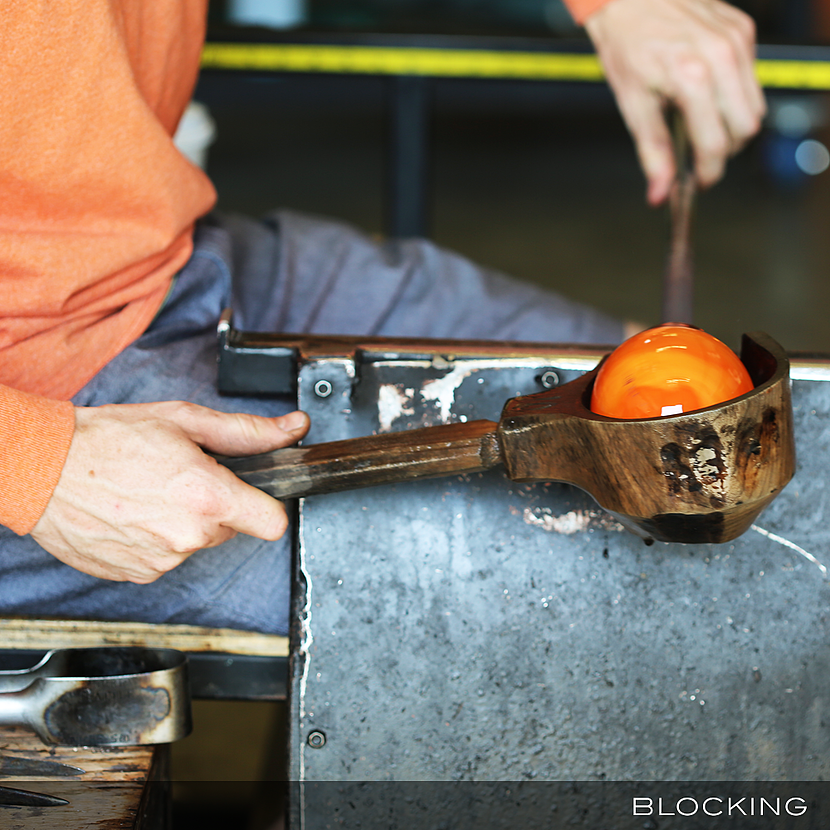 The block is the forming tool used for the shaping of the molten glass. It is typically made of cherry wood and is wet while used with the hot glass. Dipping the block in water creates a "cushion" of steam between the block and glass to keep the glass moving.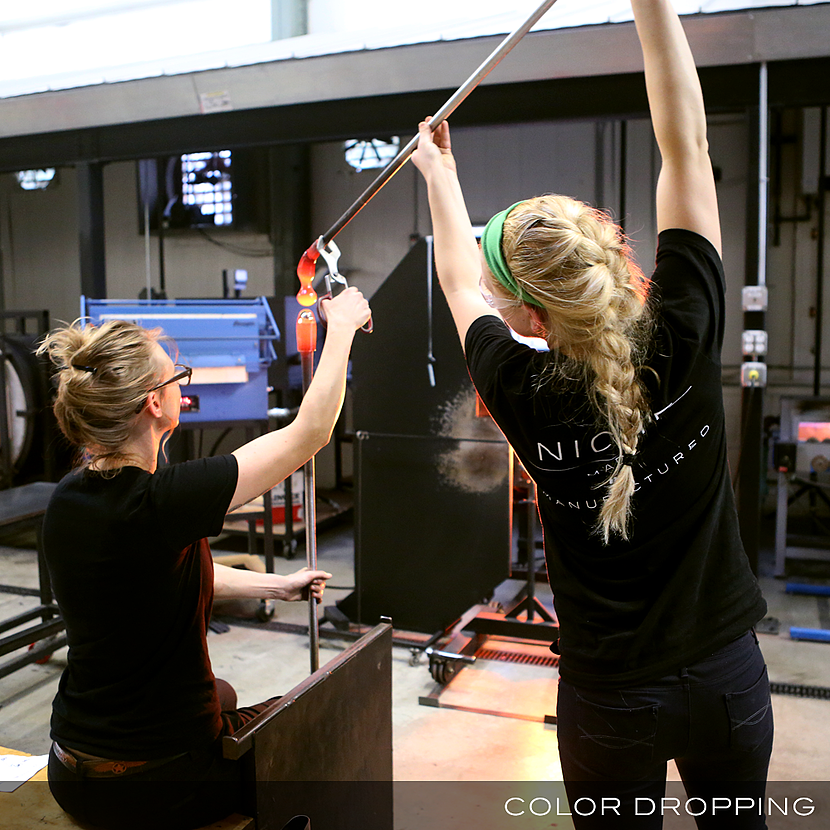 Color dropping, also called "incalmo" or "encalmo", is the grafting or joining together of two separately blown glass bubbles to produce a single bubble.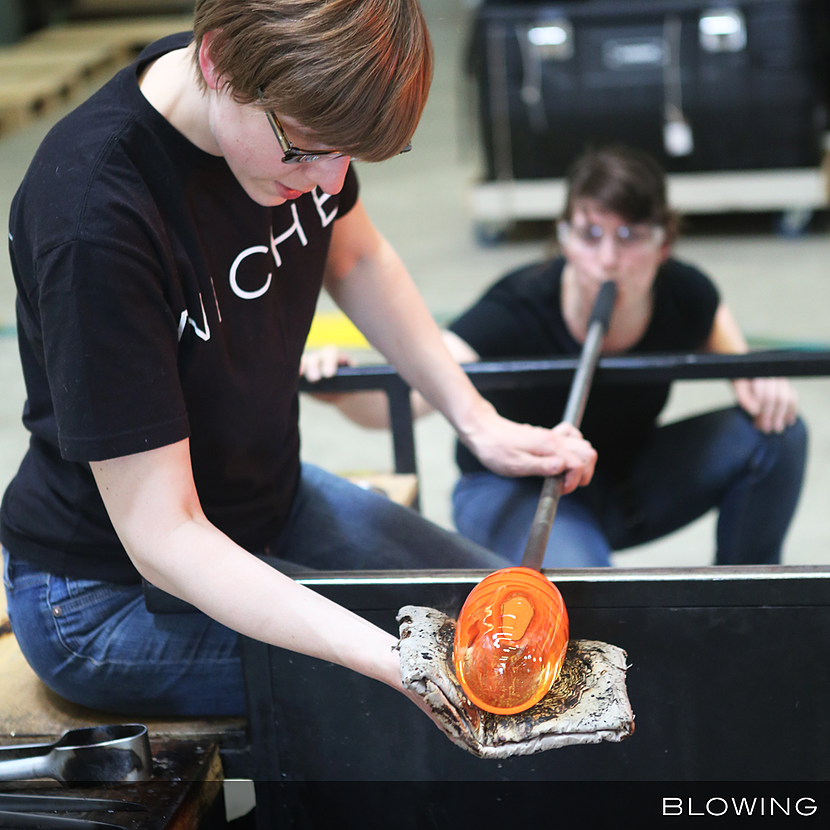 Blowing is the technique of forming an object by inflating molten glass on the end of a blowpipe. Blowing through the pipe slightly inflates the glass and then the gaffer (lead team member) manipulates it into the desired form by swinging, rolling, or shaping it with tools.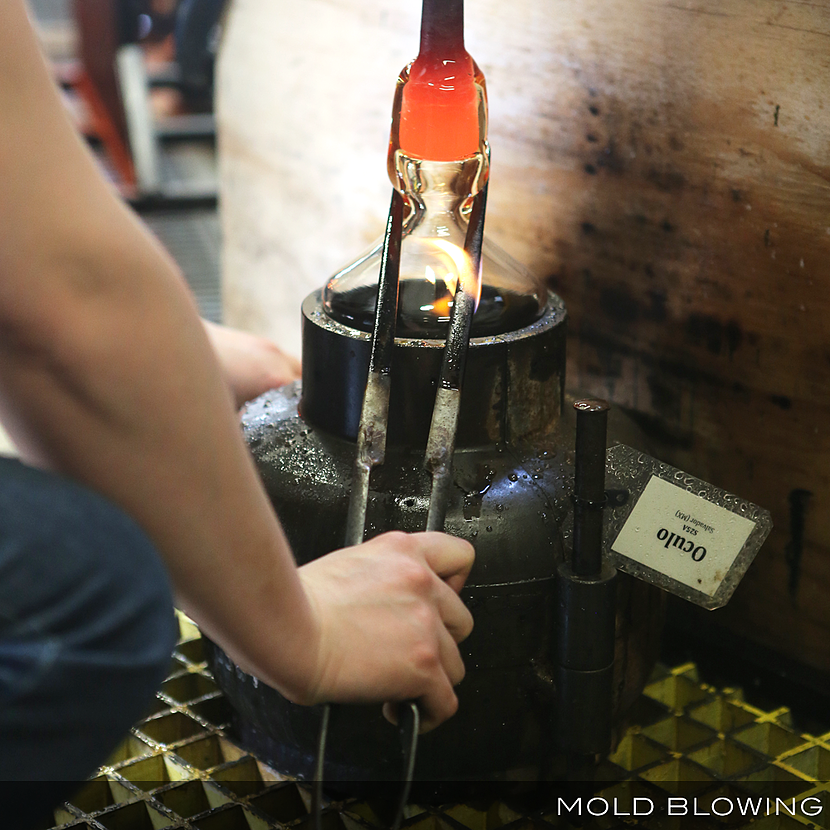 Inflating a rounded mass of glass in a mold is called mold blowing. The hot glass is forced against the inner surfaces of the mold and takes its shape.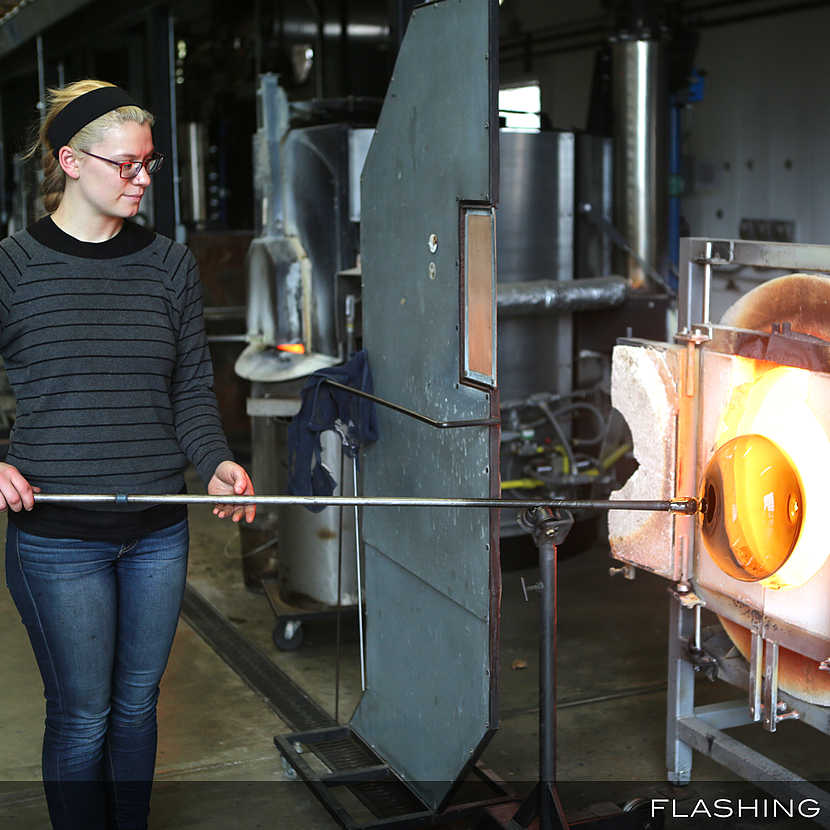 Flashing is the act of reheating the glass by inserting it into a glory hole (opening in the glass furnace) and then withdrawing it rapidly.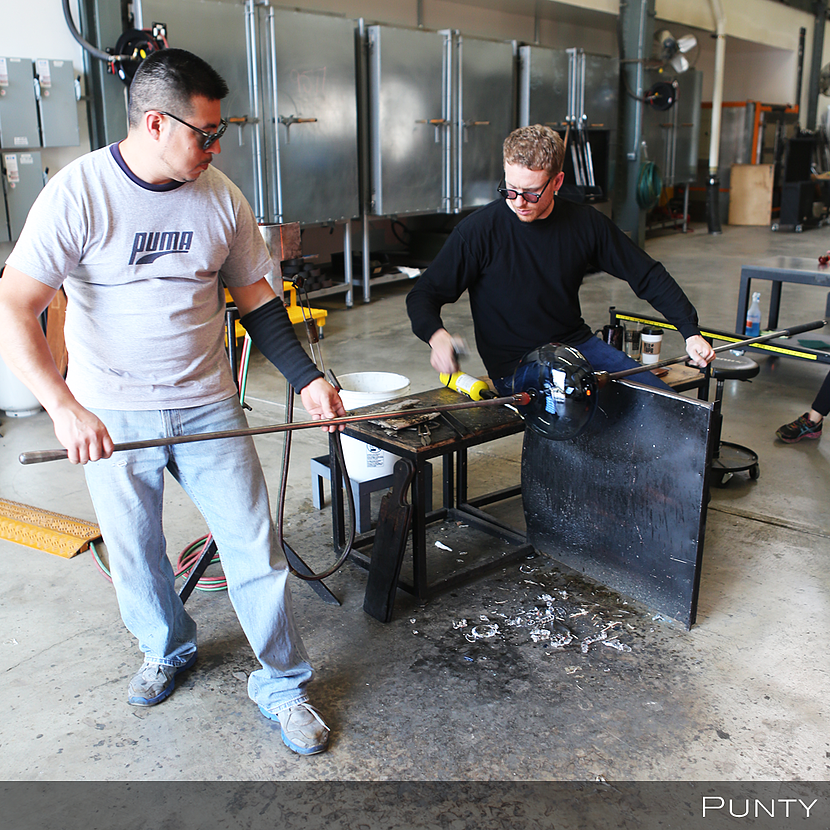 Transferring the glass piece that is currently connected to the blowpipe to another blowpipe is called punty. This is used to change the end of the glass that is being worked on.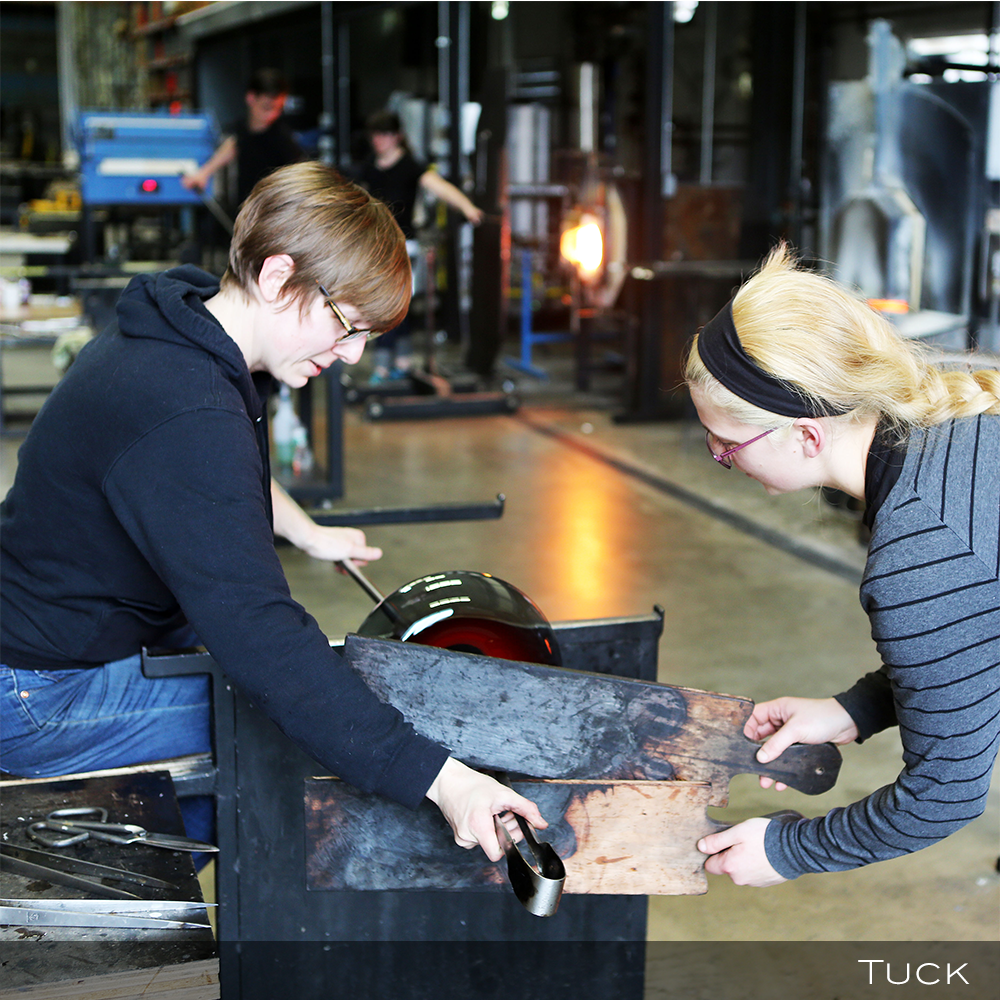 Used in several of our glass pendants such as the Stamen, Aurora, and Pod, the tuck is a technique where the glass is folded and turned inside of the hollow form.
Feeling a bit more educated now? No need to be shy, come on down to the Factory Sale and marvel at the unique craft of glass-blowing! Team Niche is ready to show you what they got! Come visit!