Meet Erica, the Operations Manager here at Niche. When moving her family from New Jersey to the Hudson Valley, she knew who she would call for a job. Read her Employee Spotlight to learn about her humble beginnings at Niche and her background in the interior design community.
What drew you to Niche?
I had met Jeremy 6 years ago when I was a buyer at ABC Carpet & Home in NYC. We were looking for designers who were creating handmade glass lighting, and we found Niche. Jeremy came into the store to present the line soon after. I remembered meeting him and being completely captivated with his story of Niche and how the company came to be. How it grew so organically and how it has always remained in New York and how each piece is hand-crafted. We immediately purchased the line for the store.

Last year, my family relocated to the Hudson Valley. Even though I have worked with hundreds of designers, I remembered meeting Jeremy. I reached out to him to see if he was looking for someone to join the team. Luckily, he was.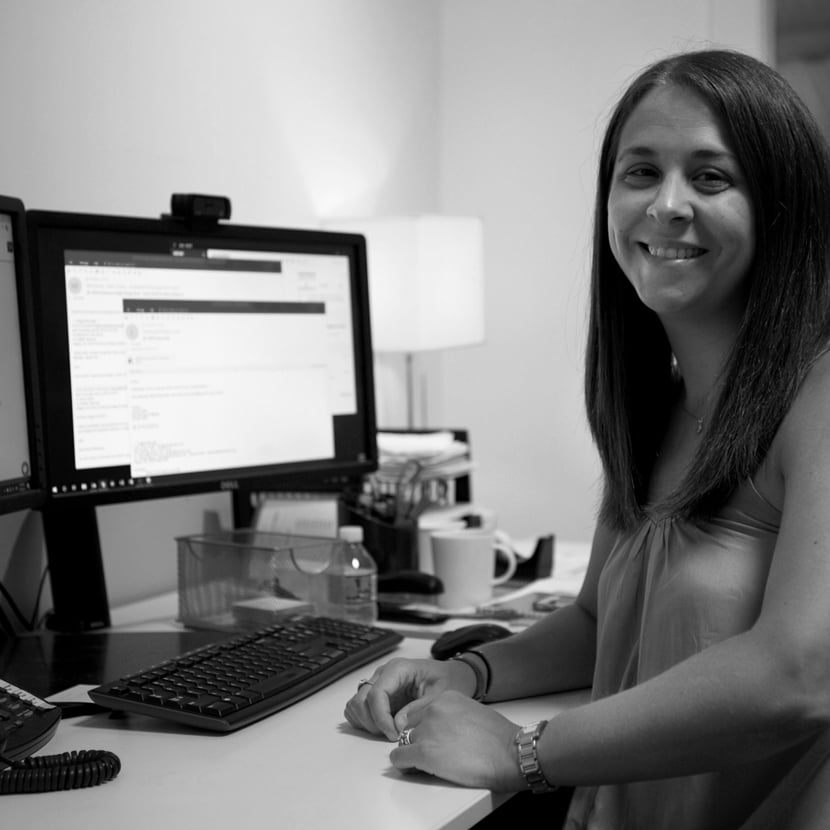 As the Operations Manager, what does your day to day role look like?
A little bit of everything, which is how I like it. I get to brainstorm with marketing on new avenues for advertising and attend their incredible photo shoots. I work with sales on pricing and working through some challenging orders. I get to strategize with our Logistics Manager on production and inventory. I oversee product development and learn all about electrical and wiring. I work on best practices for the company and outreach on better pricing from our metal fabricators. I work to position our company in the best way possible.

Tell us a little about your background as a buyer. What made you pursue that path?
I love art. I love design. The smallest little things like the curve of a piece of glass, or a glaze on a piece of pottery, inspires me. I can even get excited about a clasp on a necklace or a tiny embroidered heart on an over-sized scarf that only the wearer can see. It's finding these small, unique details and amplifying that through commerce that inspires me. I love the gamble of buying something and hoping its well received by the public, and the excitement you feel when it is in fact well received and sells out.

What do you feel is the most important quality as a business in the design community?
Today, its authenticity and transparency. Consumers want to know where the items they are spending their money on are coming from, whether its food or a wool blanket. I am proud to work for a company that is handmade in the USA and provides employees with a well-ventilated hot shop with fair wages and a real quality of life.

What is your favorite Niche pendant shape or color combination? Why?
I have a Plum Oculo hanging in a small hallway in my home. I love the shape, but I also love how it makes this tiny hallway glow a deep purple color. Its so moody and lovely. Even my baby girl loves standing under it and pointing at the glowing purple light.
What is your favorite spot in the Hudson Valley? Why?
The Newburgh waterfront. You can have a stroll on the water, eat at some great restaurants, and my kids can feed the ducks and birds along the way.

What do you enjoy doing in your free time?
Spending time with my family. I have two young children. Going to the park with them or attending school activities.