Our biggest sale of the season is finally here! Visit us in Beacon, NY this Saturday and Sunday to shop factory samples and seconds from 50-80% off. We'll also be putting on live glass-blowing demonstrations in our state-of-the-art Hot Shop, and hosting a giveaway.
Where
310 Fishkill Ave. Unit 11 Beacon, NY
When
April 27 9AM - 4PM | April 28 10AM - 2PM
Why
50-80% Off, Giveaways & Live Glass-Blowing — Of Course!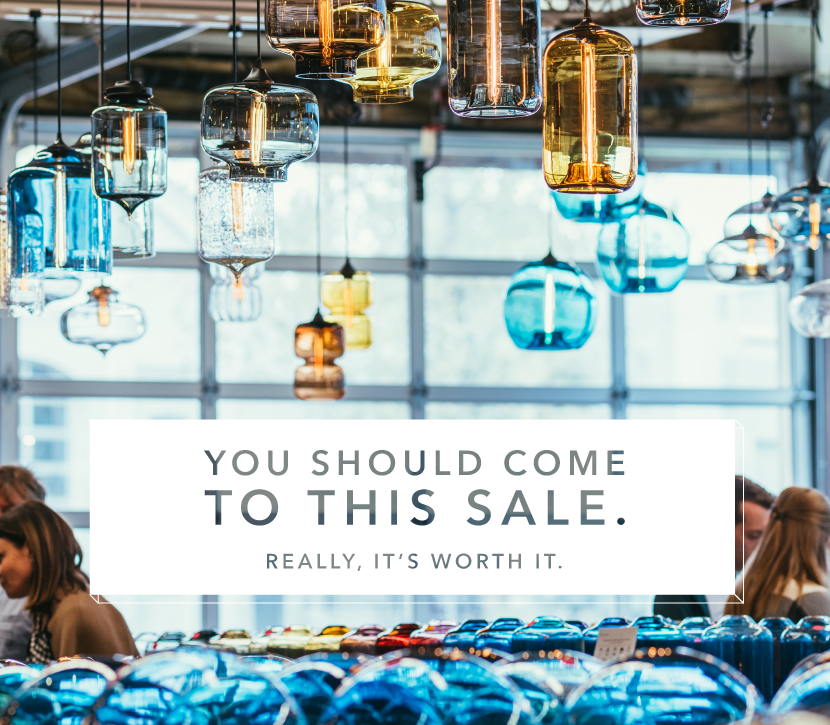 If you haven't already, RSVP to let us know if you can make it to the Spring Factory Sale to receive an exclusive offer to use at our factory location. You won't want to miss this!

Can't make it? We'll miss you, but we still want you to get a chance at saving on our hand-crafted pendant lighting. Just sign up to get an exclusive online code for 25% off select products. You can also follow us on Instagram to see all of the behind-the-scenes happenings and Factory Sale fun.