Our biggest sale of the season is finally here! Visit us in Beacon, NY on October 12 and October 13 to shop factory samples and seconds at 50-80% off. Our Hot Shop team will also be hard at work making classic glass pendants, giving you an inside look at how they make your favorite shapes.
Where
310 Fishkill Ave. Unit 11 Beacon, NY
When
October 12 9AM - 4PM | October 13 10AM - 2PM
Why
50-80% Off, Giveaways & Live Glass-Blowing — Of Course!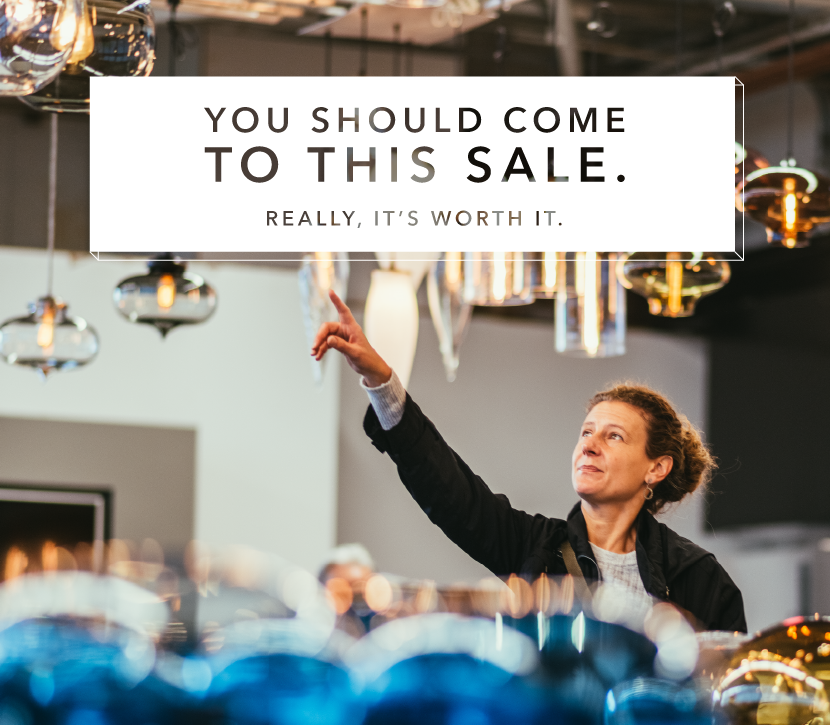 If you haven't already, RSVP to let us know if you can make it to the Fall Factory Sale. We'll send you an exclusive offer to use at our factory location to deepen the discounts.

Can't make it? We'll miss you, but we still want you to save on our hand-crafted pendant lighting. Sign up for 30% off during our site-wide sale. You can also follow us on Instagram to see behind-the-scenes happenings and Factory Sale fun.